News & Features
2020.09.10 Features

Artist Q&A featuring Berry Aktuglu
For our fourth edition of CWC Artists Q&A, we have Berry Aktuglu here to elucidate her day-to-day life! Her colorful and unique style has caught the attention of many collaborators, with many more to come!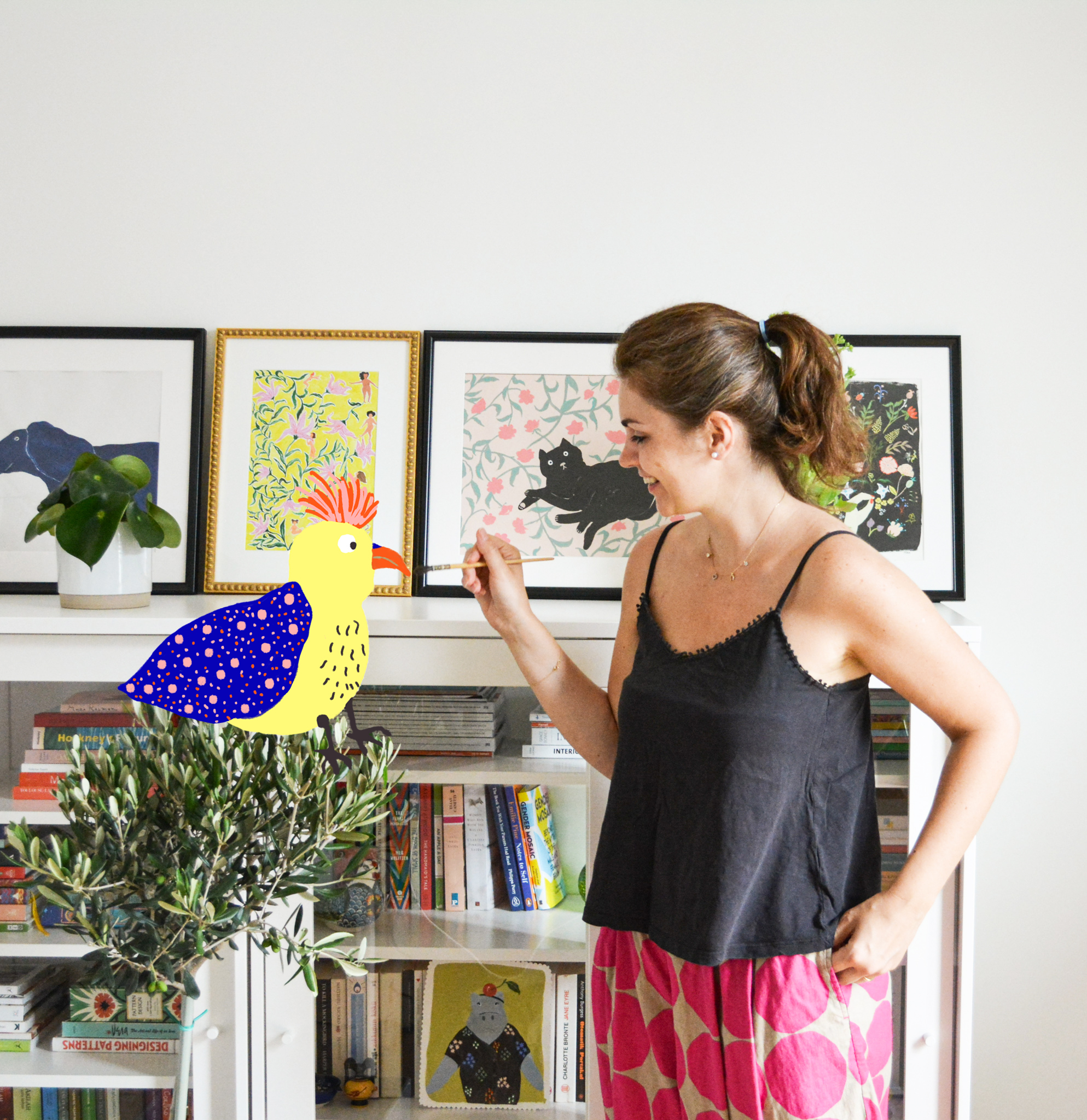 1. Where do you like to work?
I work from my studio, which is actually a separate room in my home. It is a very bright place, and I didn't want to furnish it with many things except plants and a wide bookcase. My desk is in the middle of the room and gets direct sunlight from the window.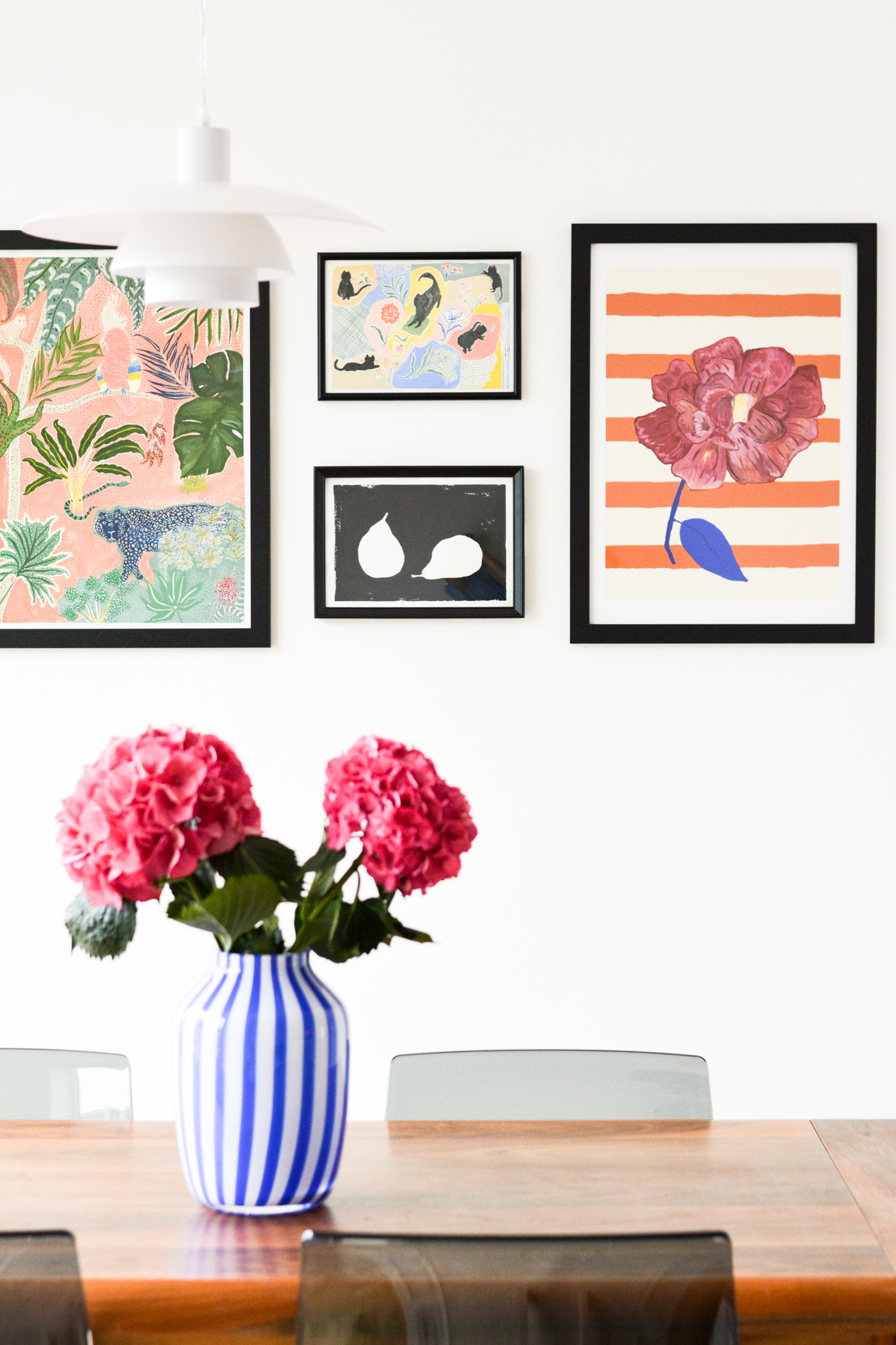 2. What are your favorite materials?
I love the flatness of color, so I mostly use gouache paints and add details using pencils and pastels.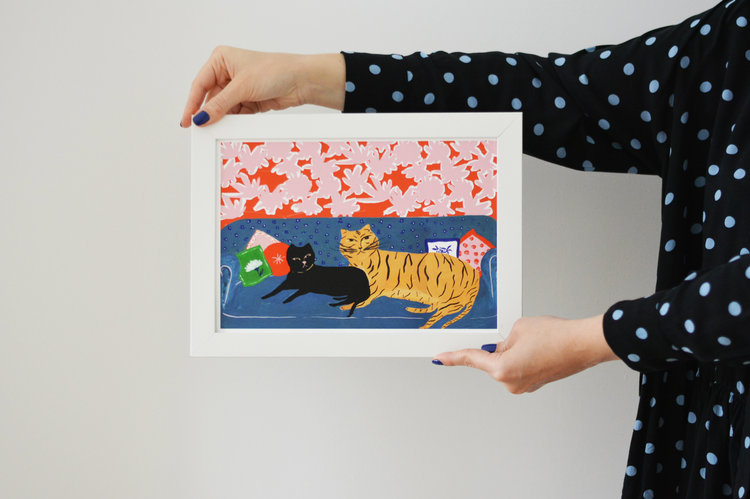 3. When you start working, what do you do first?
I start the day by replying to emails or doing administrative jobs. When I start painting, I prefer to work long hours on that and not to be distracted by emails or let my mind niggle at other administrative works; so I try to do them very early in the morning.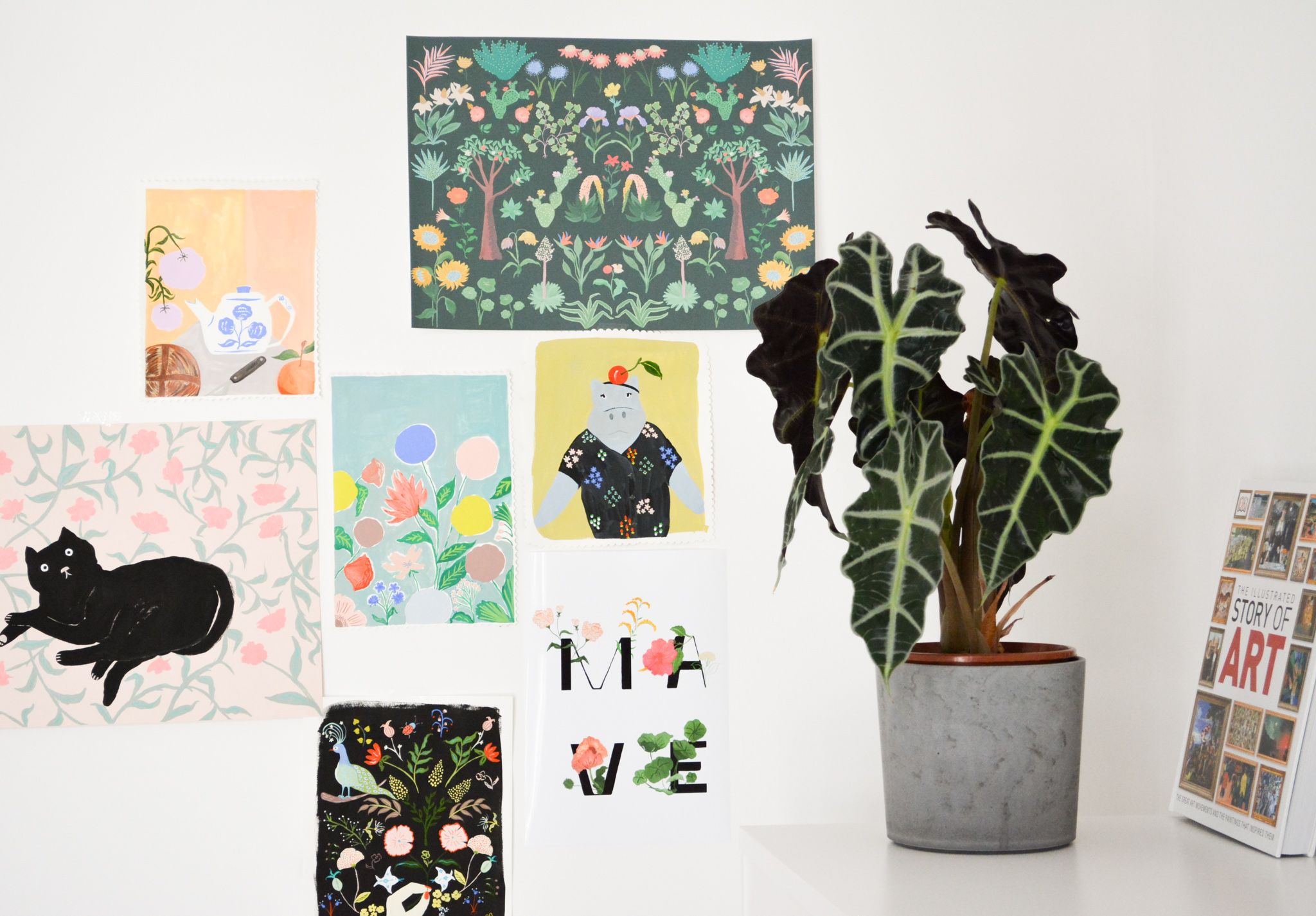 4. What are your favorite subjects to draw?
Nature; animals; people that I know or people that I watch; ​simple things of everyday life.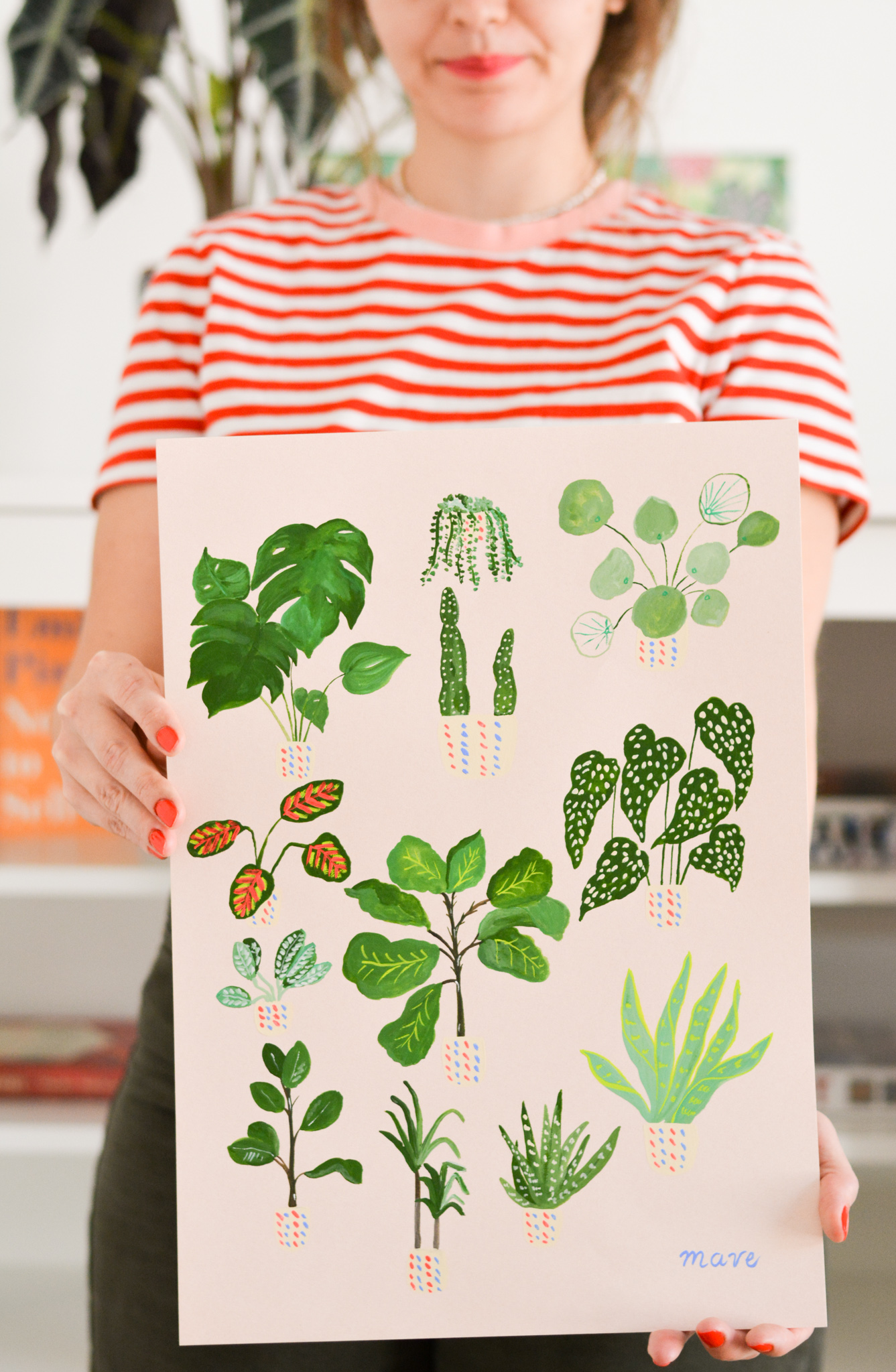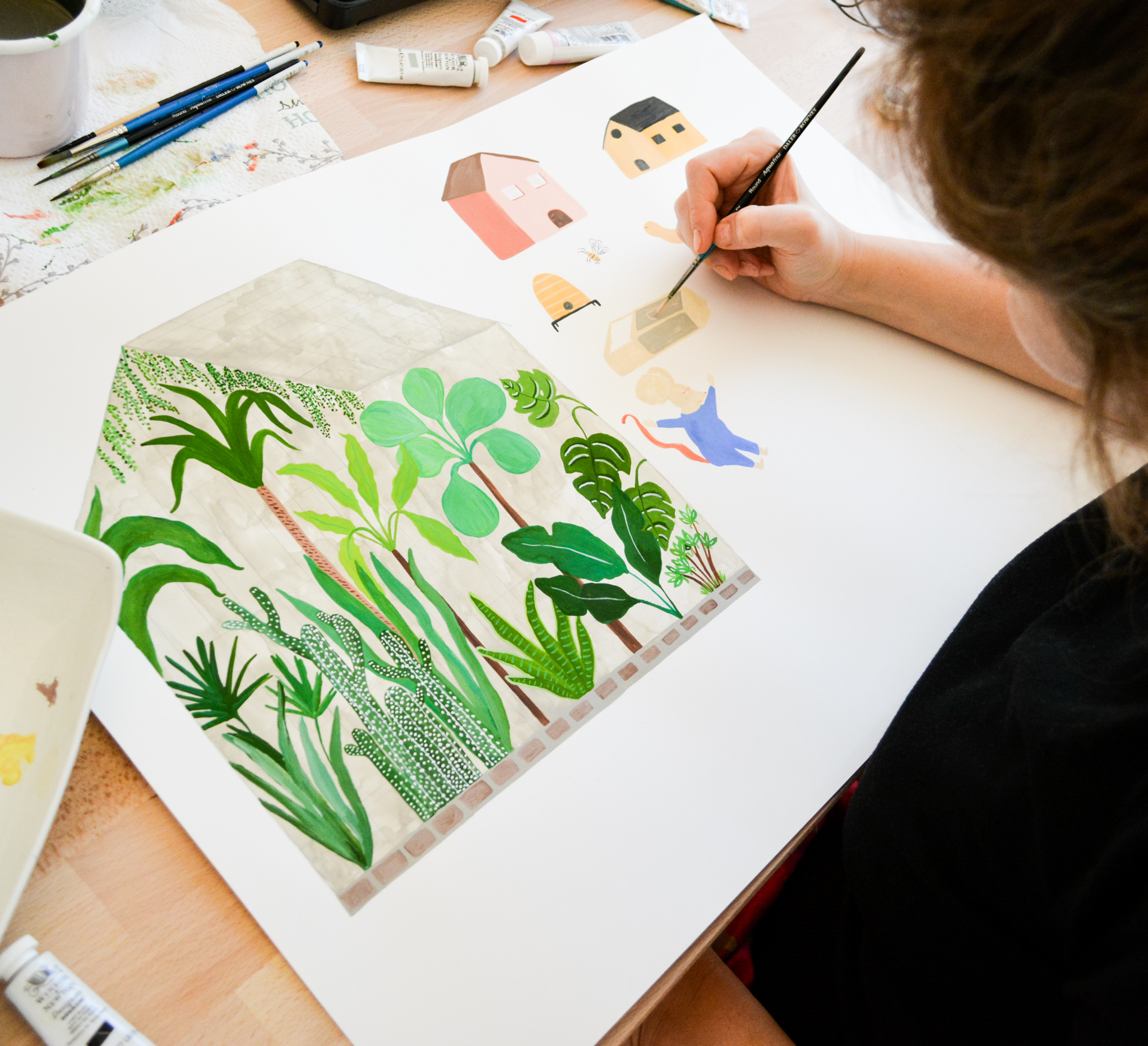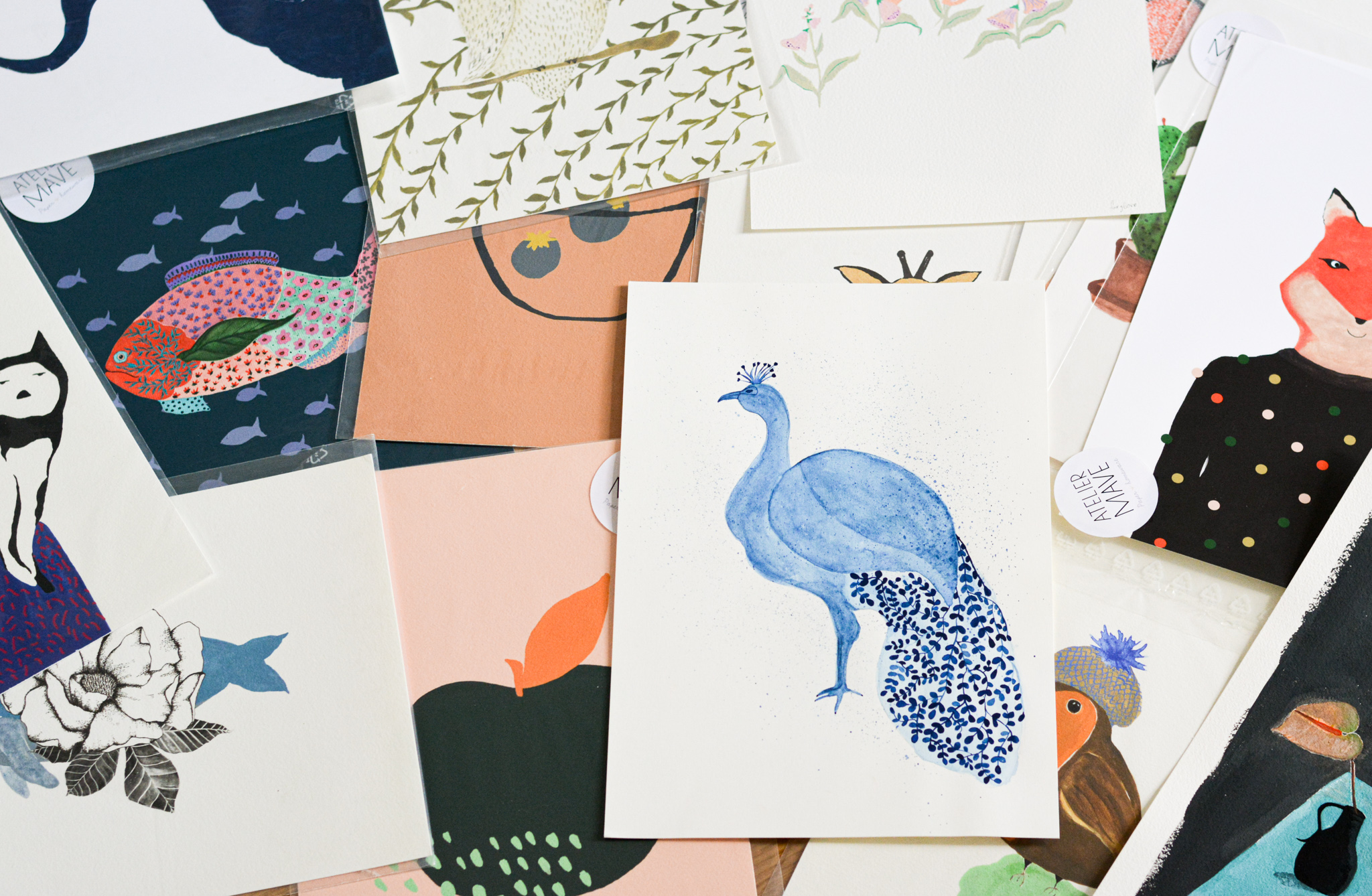 5. Who are your favorite artists?
Henri Matisse, Henri de Toulouse Lautrec, Henri Rousseau, Sonia Delaunay, René Magritte, Édouard Vuillard, Camille Bombois, Maira Kalman

6. What other art form would you like to try, or already do, and why?
I like painting ceramics, but in the future, I would love to learn more about wheel throwing to make a collection of bowls.
Also, I love cooking and trying new recipes around the world (and also eating, does this count?:) )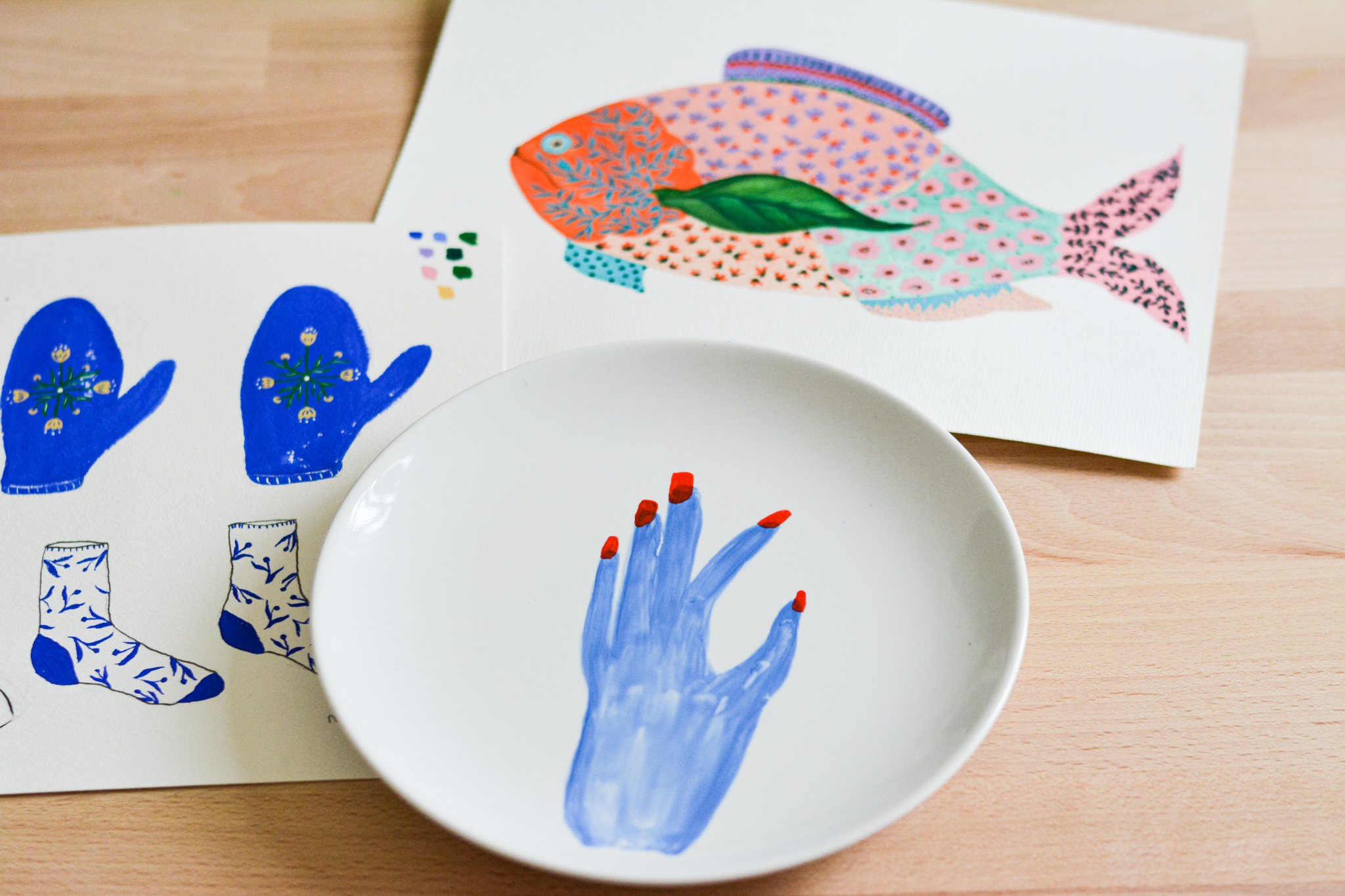 7. What book have you read recently, or what is your favorite book?
I have two books in my hand at the moment; I just started the Elements of Style; I love the illustrations by Maira Kalman, and the other one is Dog Songs: Poems by Mary Oliver.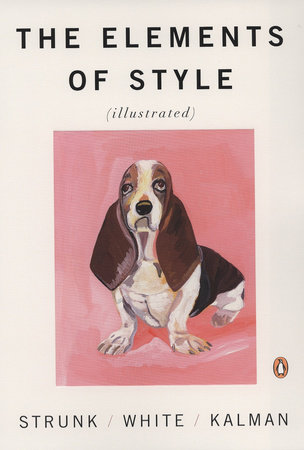 8. What sort of music do you like?
Psychedelic folk​/indie, jazz, indietronica

9. When you meet another creative, what are you most interested by in them?
The first question I would ask is probably their story about how they started out in their field.

10. If you were to collaborate with another artist, living or dead, who would it be, and what would you do with them?
To sing with Alex Turner:)

11. What is your ideal vacation?
Cottage Life with a sea view; I could live there forever.

12. What do you do when you have to be home with nothing to do?
Most probably reading or cooking.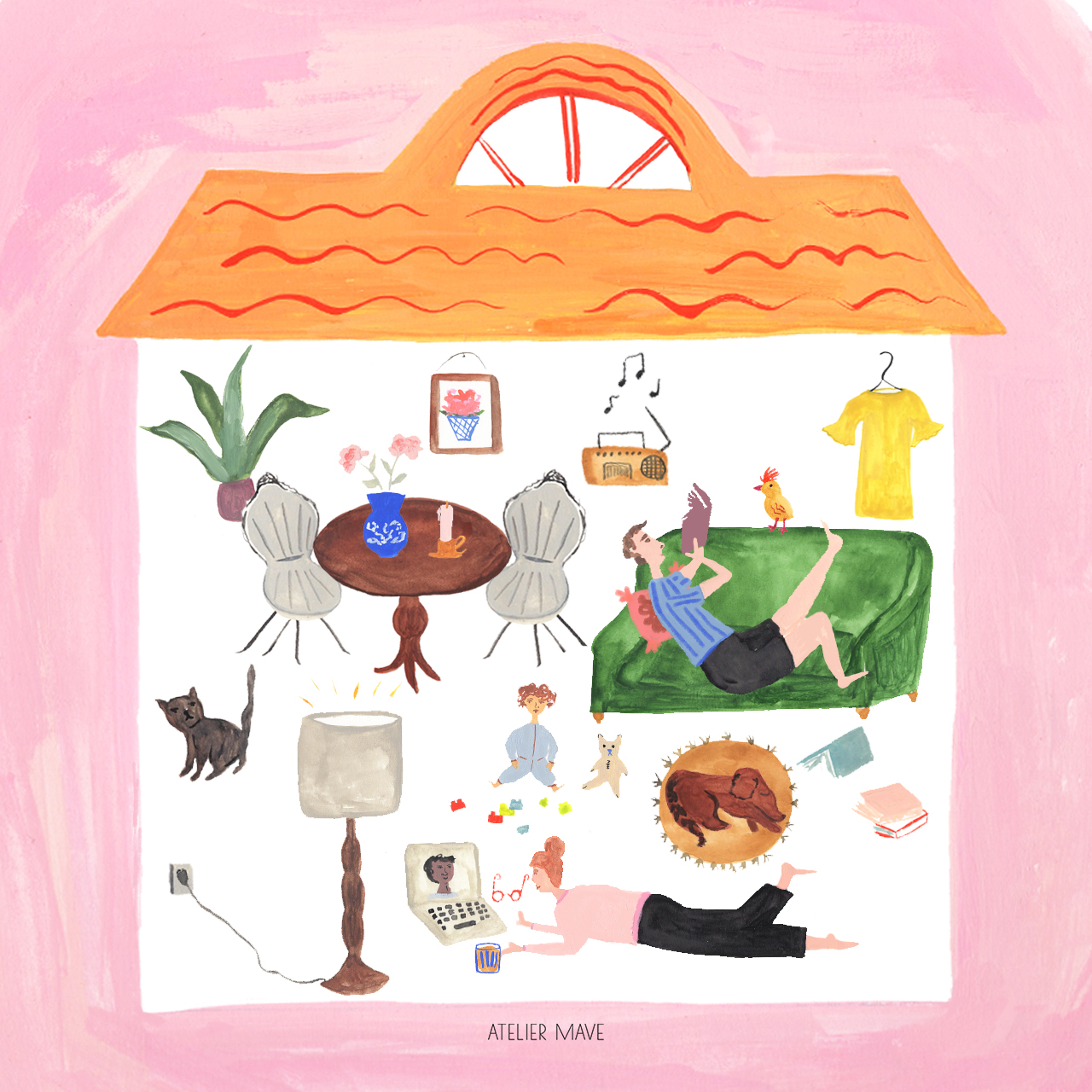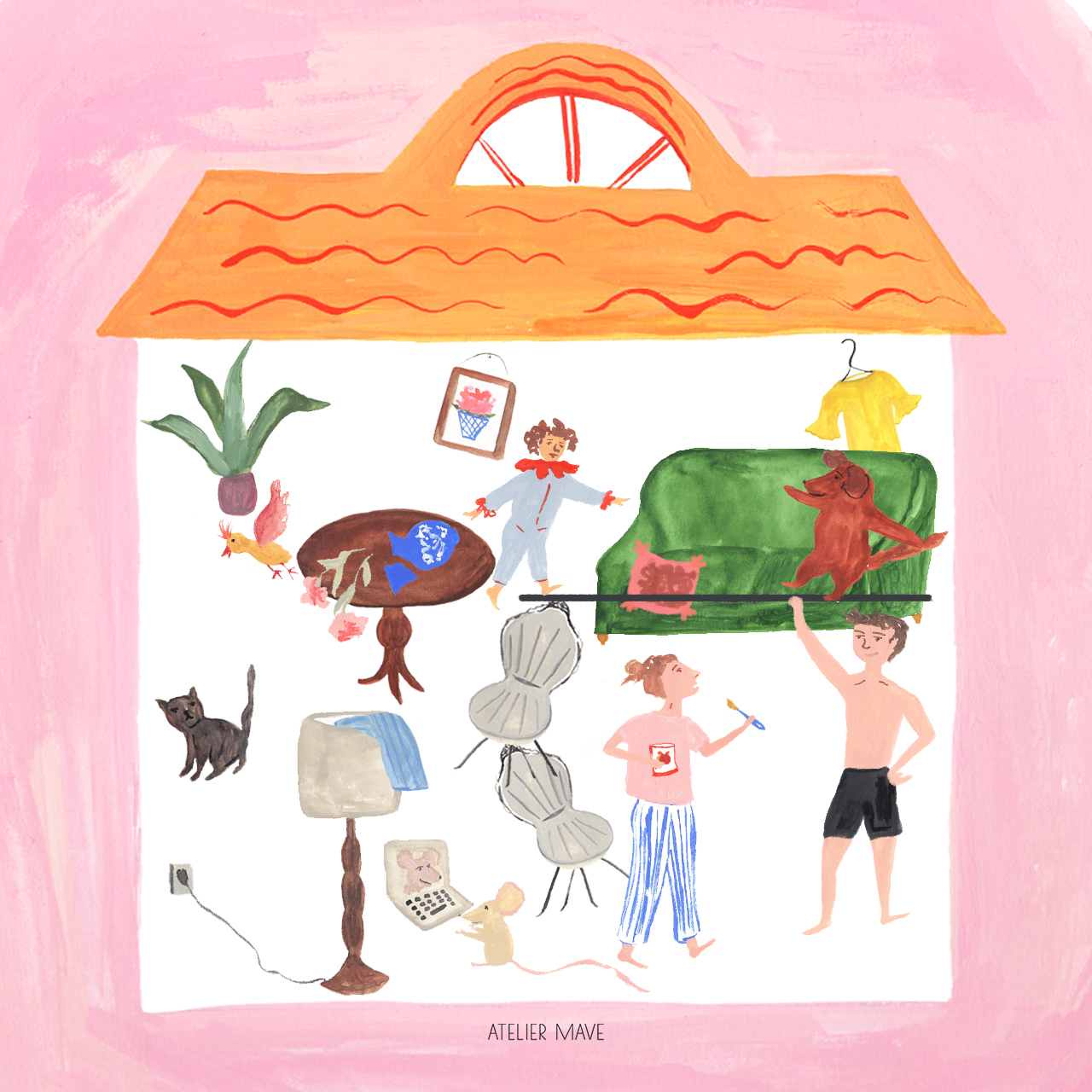 13. What is your favorite meal?
I am a breakfast person, I can have it 3 times a day.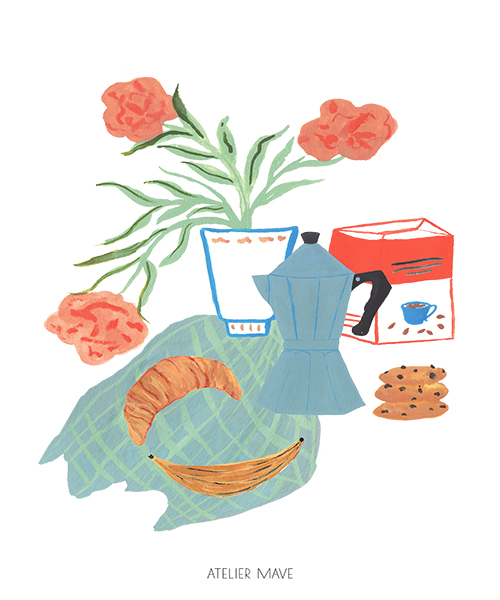 14. What is your favorite drink?
Coffee in the mornings, wine for the rest of the day.

15. If you were to throw a party, what kind of get together would you organize?
It would be a summer dinner party with a bunch of friends together in the garden, a long table arranged with flowers, embroidered linen napkins, and served home-cooked food with handmade ceramics. A piece of music at the back that would make you swing.

16. What is one job that you would do for free, even if it was hard, and it took long?
My brother has Down Syndrome; if you catch him in the mood, he would probably show some of his favorite dancing figures to you, and I know how it makes him happy when someone shows him a new move. Seeing his big, bright smile means a lot to my family and me. So, I would definitely create a fun event together with people who have Down Syndrome to put a smile on their faces. They can exhibit their own talents, which can be anything; the important thing is that they express themselves freely, enjoy and learn new things while being part of society.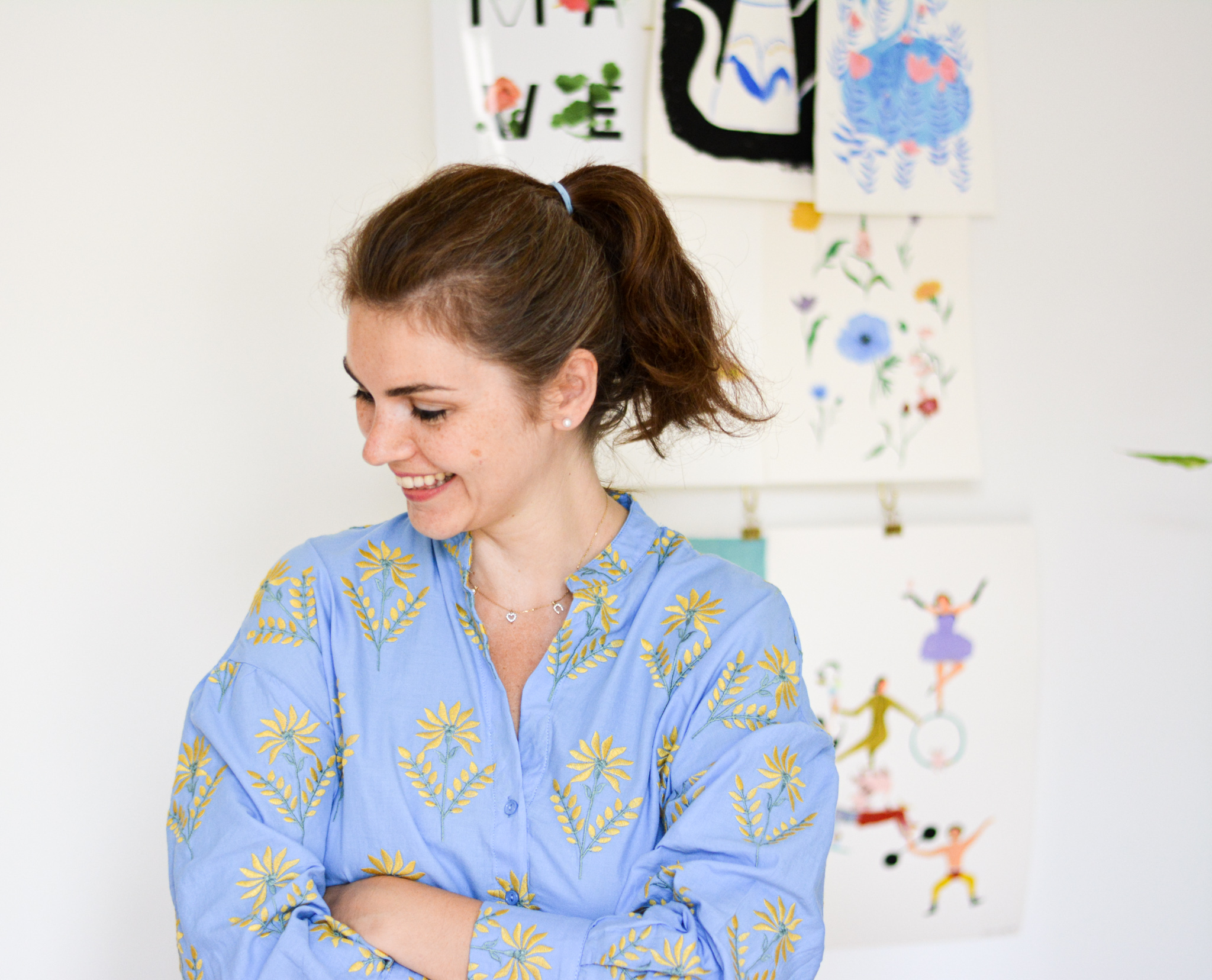 17. If you were to teach a class, what would it be?
I am not an expert but I like sharing my new discoveries and recipes, so probably it would be cooking classes.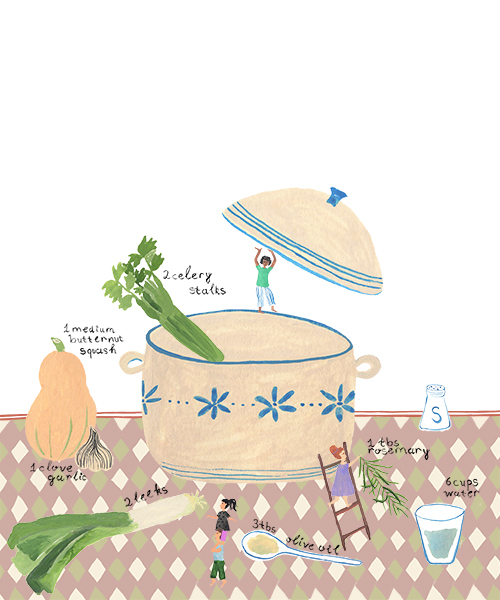 18. What is your favorite palette? Please name at least three colors.
Ultramarine blue, shell pink, and linden green

19. What is your favorite movie?
There are so many films I like; it is difficult to choose; some of them are; The Dark Knight (2008), Forrest Gump, The Prestige, Up, Sweeney Todd, Her, and so on…

20. What time of day are you most able to concentrate?
I am a morning person.



21. Do you have a favorite distraction?
I like knitting and crocheting! Usually, once the weather turns chilly, I start knitting. Last year, I knitted three scarves and a toy for our friend's baby.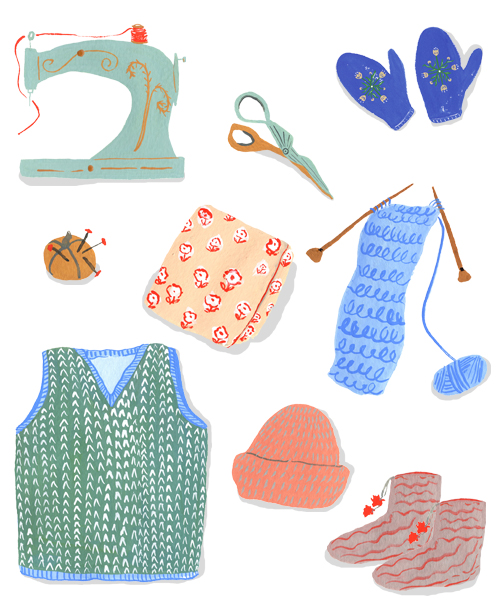 22. What is one word of advice you would give yourself ten years ago?
Start living your passion today; there is no point in waiting!

23. What is one thing about yourself that you hope won't change?
Perseverance and staying calm during a crisis.



We're excited to see what Berry has up her sleeves for Japan.

Find out more about her work at her portfolio page here!