News & Features
2020.07.14 Works

Mushbuh × Fangamer × Namco Bandai for Katamari Damacy
Bandai Namco and Fangamer has reached out to Mushbuh to create this vibrant Katamari Damacy poster, featuring everyone's favorite Prince of the Cosmos and a few of his cousins!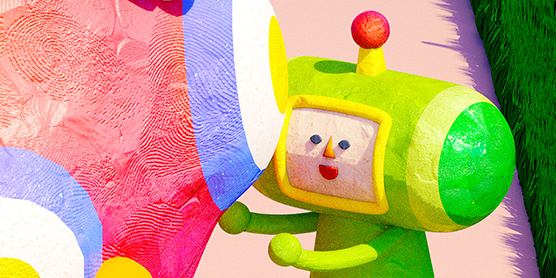 You can practically hear Katamari On The Swing emanating from this beautiful Fangamer exclusive.
Pick yours up today by clicking THIS LINK!