News & Features
2020.05.19 Works

Lisa Grue × ONE DREAM
Lisa Glue made the main visual of "ONE DREAM" again this year!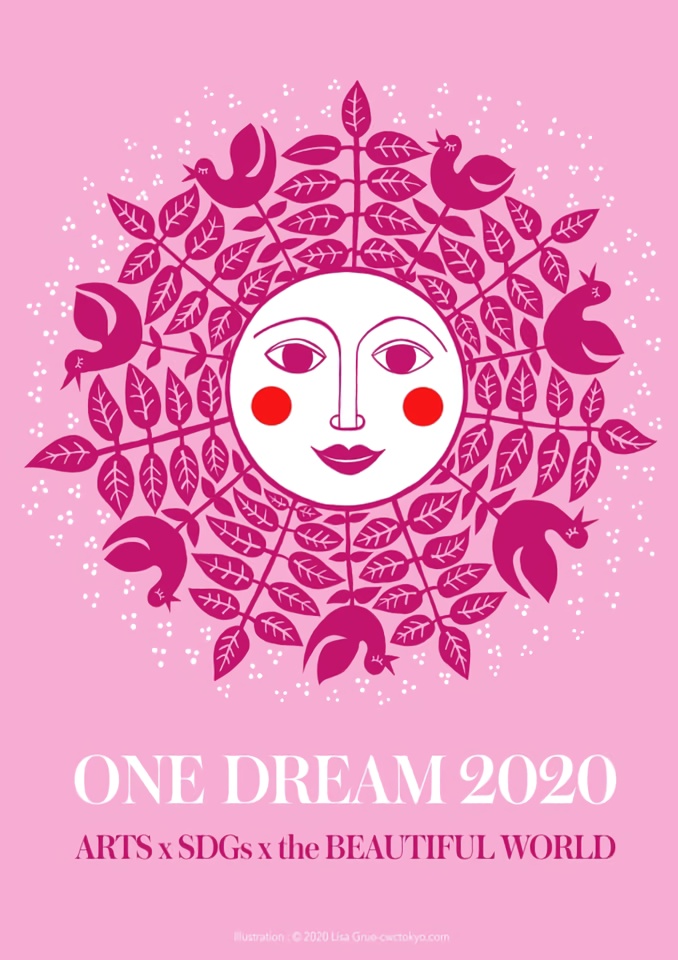 Starting from Hiroshima, the symbol of peace, "ONE DREAM" is an event to connect people of the world with music, dance, and art, and to expand a culture that recognizes all kinds of diversity.
This summer will be a more significant event than usual.
You can also see Lisa's illustration on the official website of "ONE DREAM".
Check out the event details here.
Click here for Lisa's sustainability illustration and life style.