News & Features
2020.11.06 CWC Reflects

CWC Reflects: Up They Rise Exhibition with Jamie Reid

The CWC Reflects series looks back on the 30 year legacy of our agency as told through the voice of our CEO and Founder, Junko Wong.
February 4, 2021 marks the thirtieth anniversary of CWC. It's hard to believe — the years have sped by! A new generation of young and energetic agents are taking the helm and piloting the good ship
Cross World Connections on new journeys into exciting territories. I have been looking back through old fliers and photos of those early years, reflecting on the legacy of our agency. I wanted to share some stories from our creative life.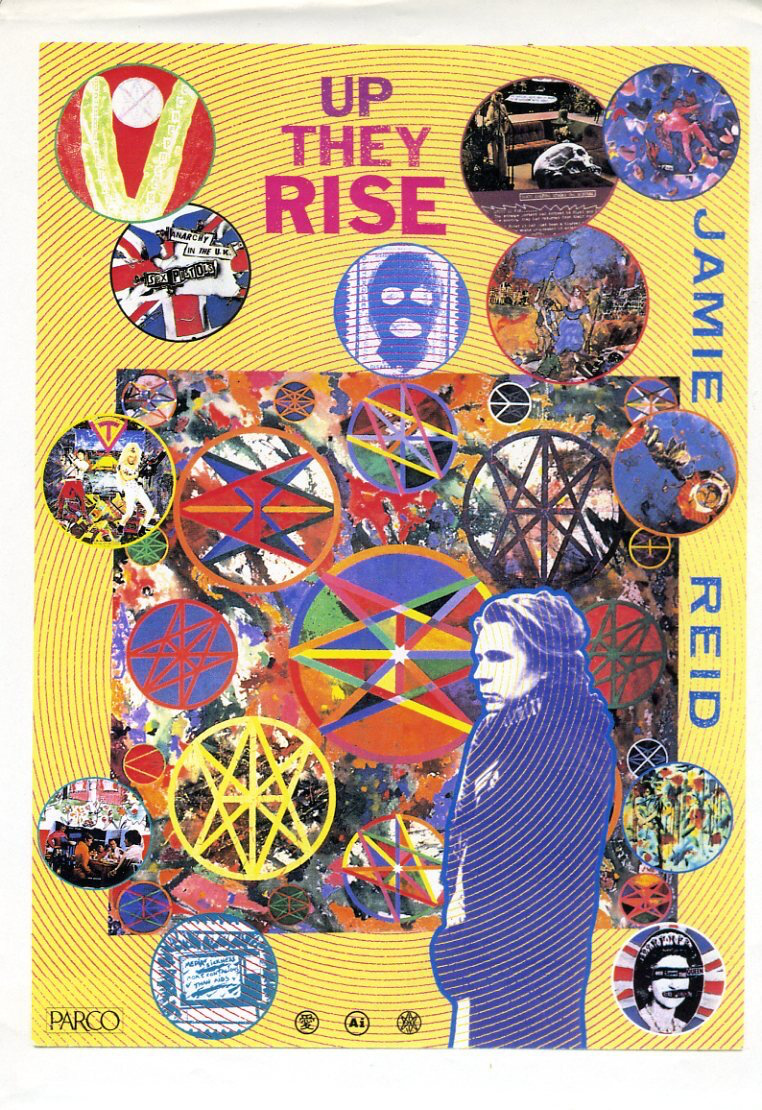 CWC was born during the late "Bubble" period of Japan in 1991. At that time, there were many elaborate international design projects that we were fortunate to take part in. These art and design exhibitions and cultural events heightened the sensibilities of young Japanese minds and connected them to new ideas from around the world. It was an exciting time brimming with possibility. I especially cherish all of the exhibitions we curated for Parco with my most cherished being the retrospective of Situationist artist, Jamie Reid, who created the iconic "God Save the Queen" imagery for Sex Pistols.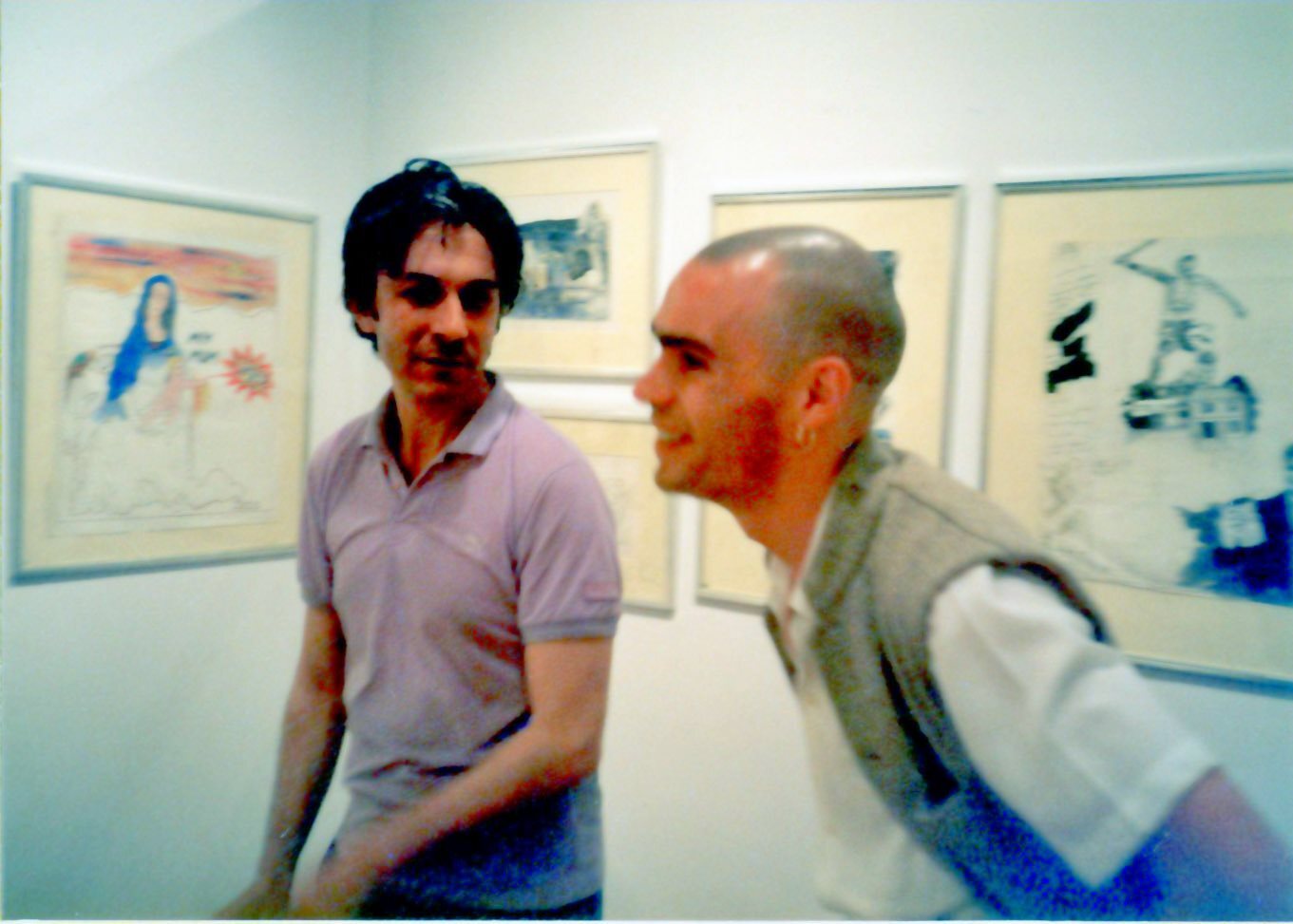 Pictured: Jamie Reid (left) with Gary Mouat
Reid's 1989 exhibition, "Up They Rise" at PARCO was full of dynamic imagery that seemed to imbue the gallery with electric shocks. He was a charming gentleman with a deep sense of compassion for young people. We facilitated a workshop with Jamie Reid and 10 lucky Japanese design students. Over two days he worked with the aspiring designers to help them grow and inspired them to do their best work. I was pregnant at that time and was so impressed with Jamie, I almost named my son after him!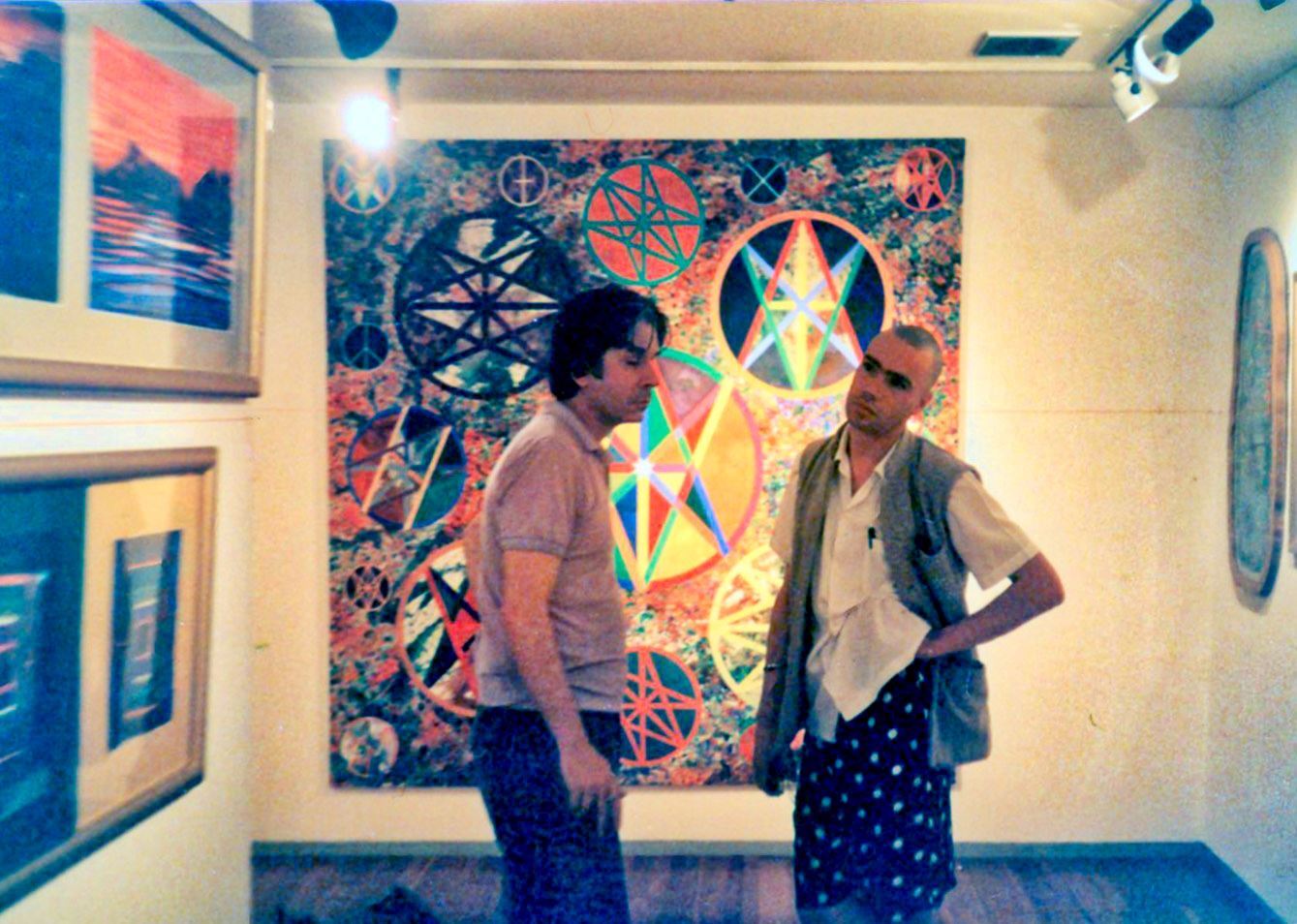 Pictured: Jamie Reid (left) with Gary Mouat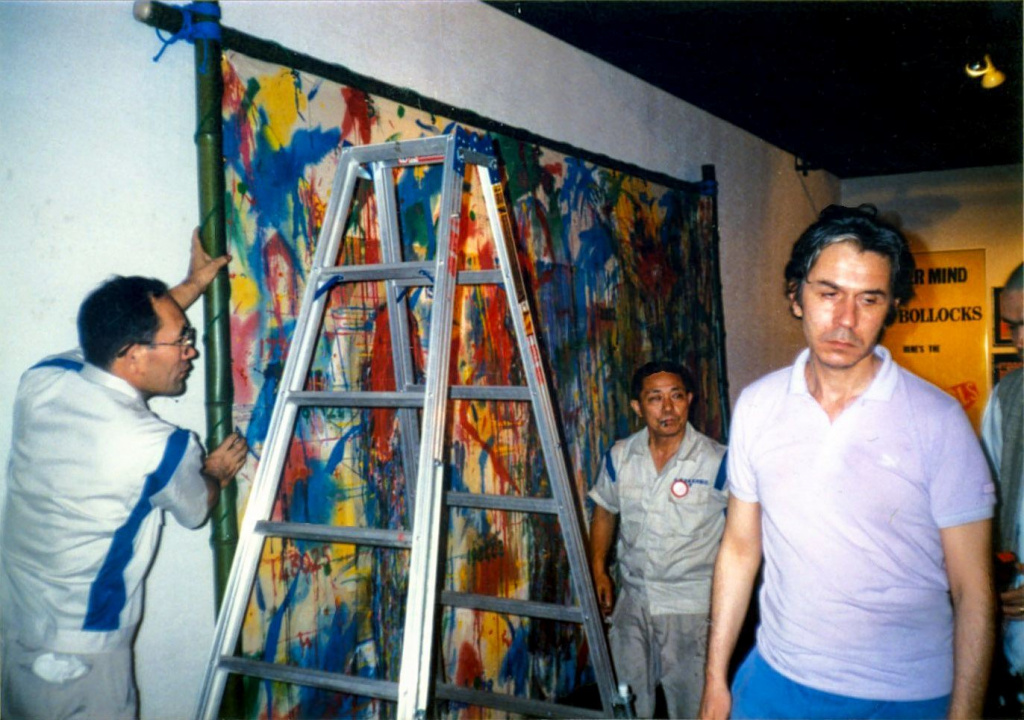 Pictured: Jamie Reid working with Parco install staff for the exhibition.
It was an honor to curate and work alongside this legendary artist, and to help bring his full creative vision to Japan. Connecting this master artist with the Japanese design students was just the thing that Cross World Connections is all about, bringing together people from around the world in the name of creativity and art.
I look forward to sharing more of our history as a creative agency in this CWC Reflects series. Stay tuned for more!