News & Features
2020.06.10 Events

Château Beychevelle Saint-Julien - Vernissage François Avril Exhibition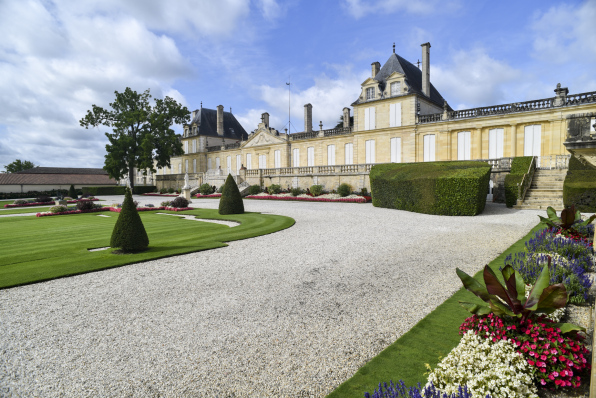 Château Beychevelle has given François Avril carte blanche to design it's interior.
For one summer, the artist offers visitors a graphic walk through the ancestral spaces of the estate.
François Avril sees the world differently and presents it in a simple and refined form.
He offers us a utopia of cities, landscapes and reveals, through the filter of his memory, imaginary places. Avril does not seek the representation of the real, but the unique Truth which composes it, the essence of what he observes, taking it into the abstract world.
From the vat room to the cellars, François Avril approaches his favorite themes by taking inspiration from the formal and natural repertoire that surrounds the prestigious Beychevelle vineyard. It draws from its interior territories to offer visitors a poetic and renewed vision of the landscape, space and composition. The spectator is invited to dive into the artist's universe while passing from one space to another of the castle.
The vat room will host a monumental installation made up of three graphic canvases.
The centuries-old stone walls of the cellars will reveal two large frescoes of landscapes, while the tasting areas will offer original paintings and drawings.