News & Features
2020.05.28 Features

ARTIST Q&A! -Marcus Oakley-
CWC "Artists Q & A" starts!
The first artist is Marcus Oakley!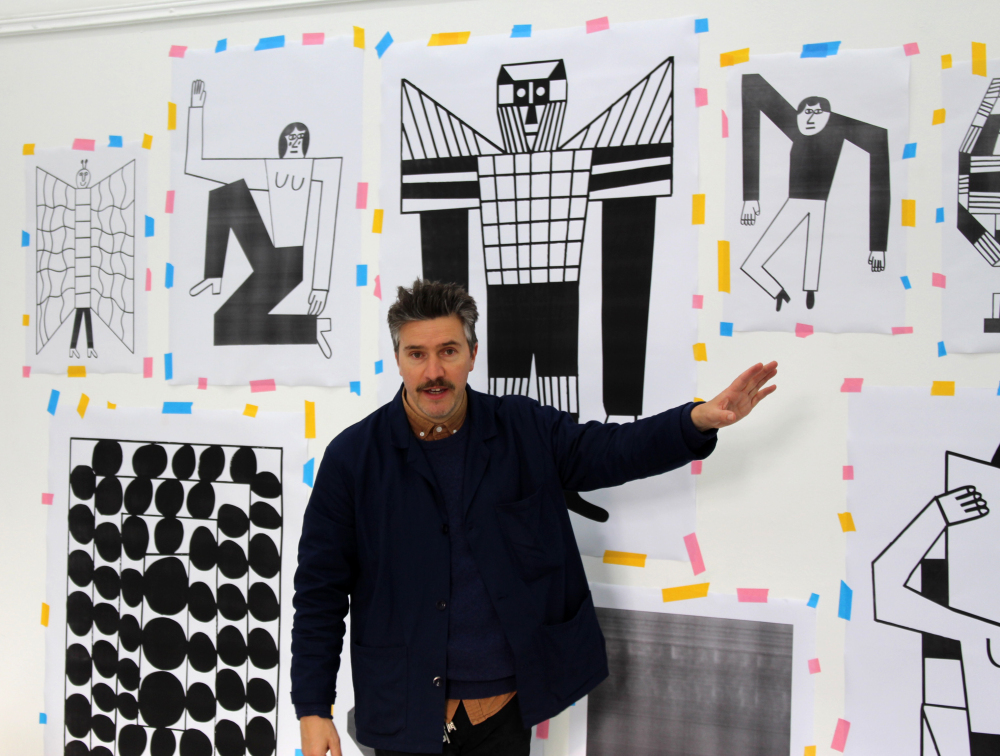 He answered a lot of questions about his favorite music, movies, and even sources of inspiration!
I would like to get close to the secret of the playful illustrations of Marcus, who has worked on a wide range of book illustrations, product designs, advertisements, and packaging as a graphic artist.
1. How do you get over a creative hump?
Spending time at home, I am constantly interacting with kitchen utensils and house hold objects.
Often staring at the walls and all the plants and ornaments arranged around the home, absorbing the mundanity of the daily rituals day after day.
Daydreaming ideas whilst cooking and cleaning, making tea and listening to music.
Inspired by these thoughts I often draw all of the objects in my house in various arrangements.
It reminds me that inspirational can be anywhere and everywhere.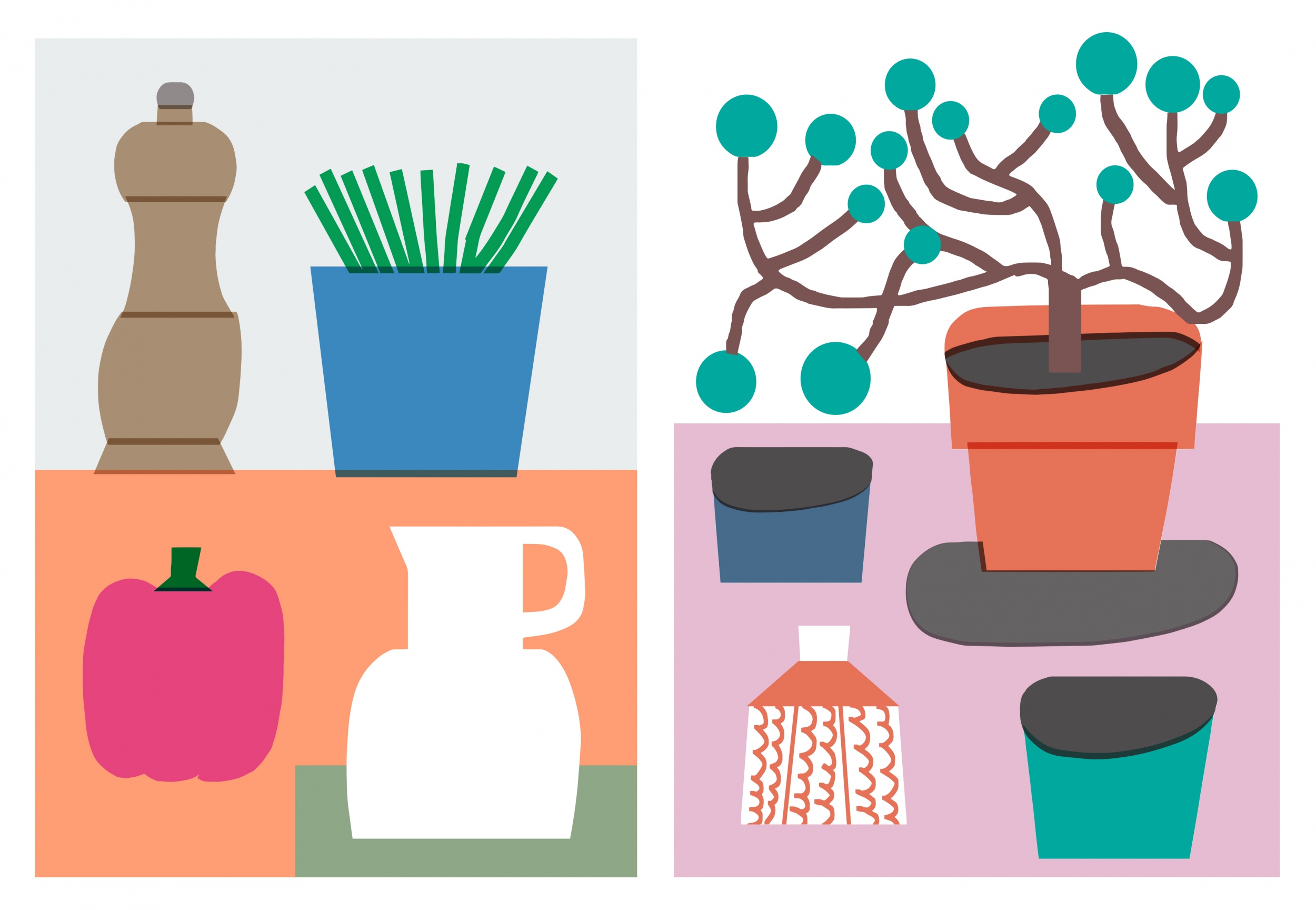 2. What do you do when you have to be home with nothing to do?
I always seem to have things to do! Making art, reading, cooking and gardening.
I moved a few years ago to a house with a garden. slowly I am learning
about how to grow flowers, plants and vegetables.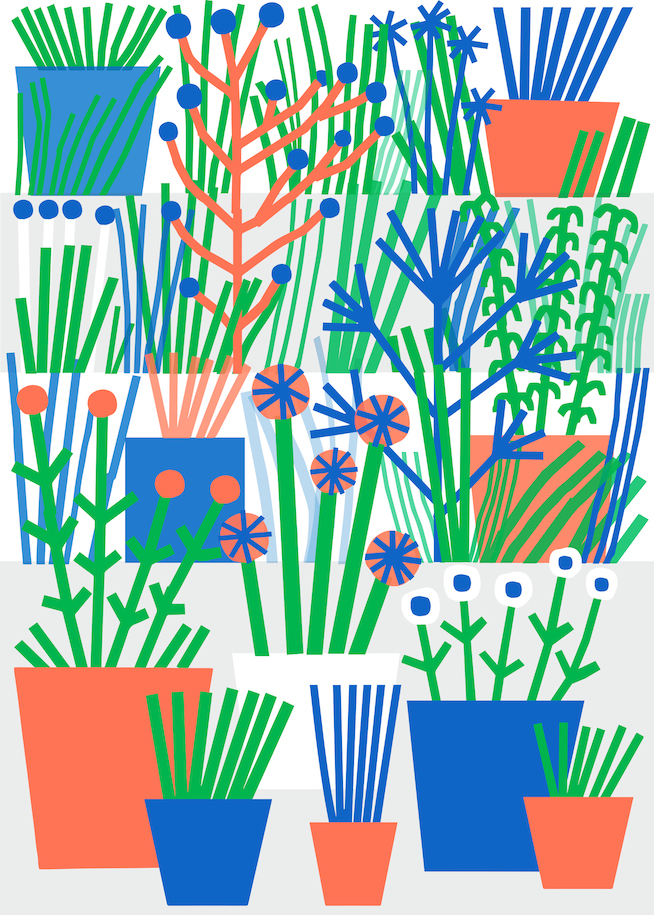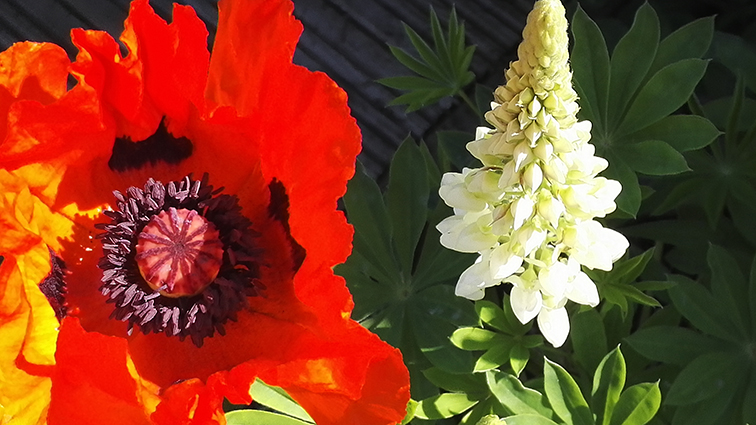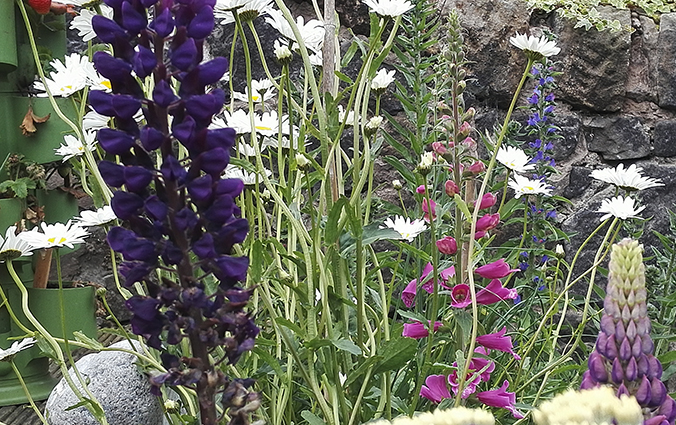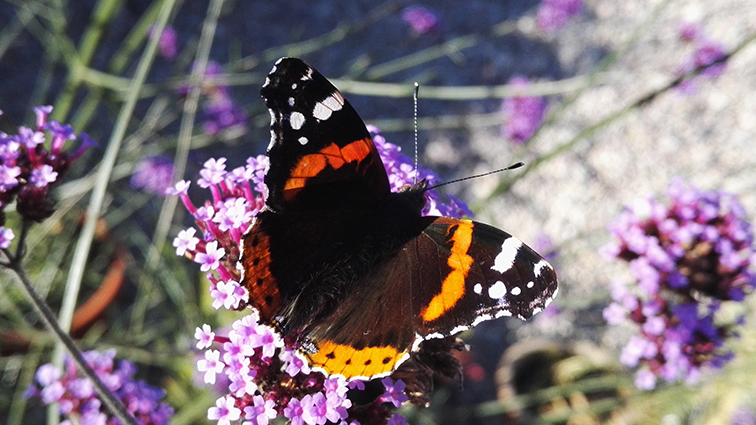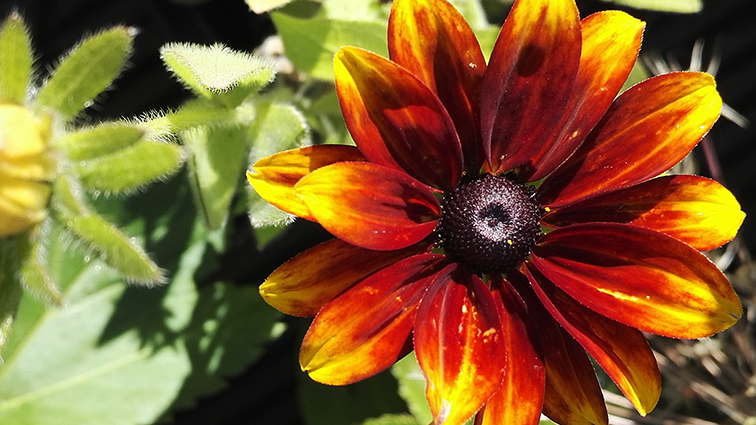 3. What are your favorite subjects to draw?
Drawing everything and anything, continuously exploring and playing with the potential of the line.
Thick lines, thin lines, zig zag, curved, straight, fast, slow, wonky, abstract and pictorial they all have there own special mood and melody.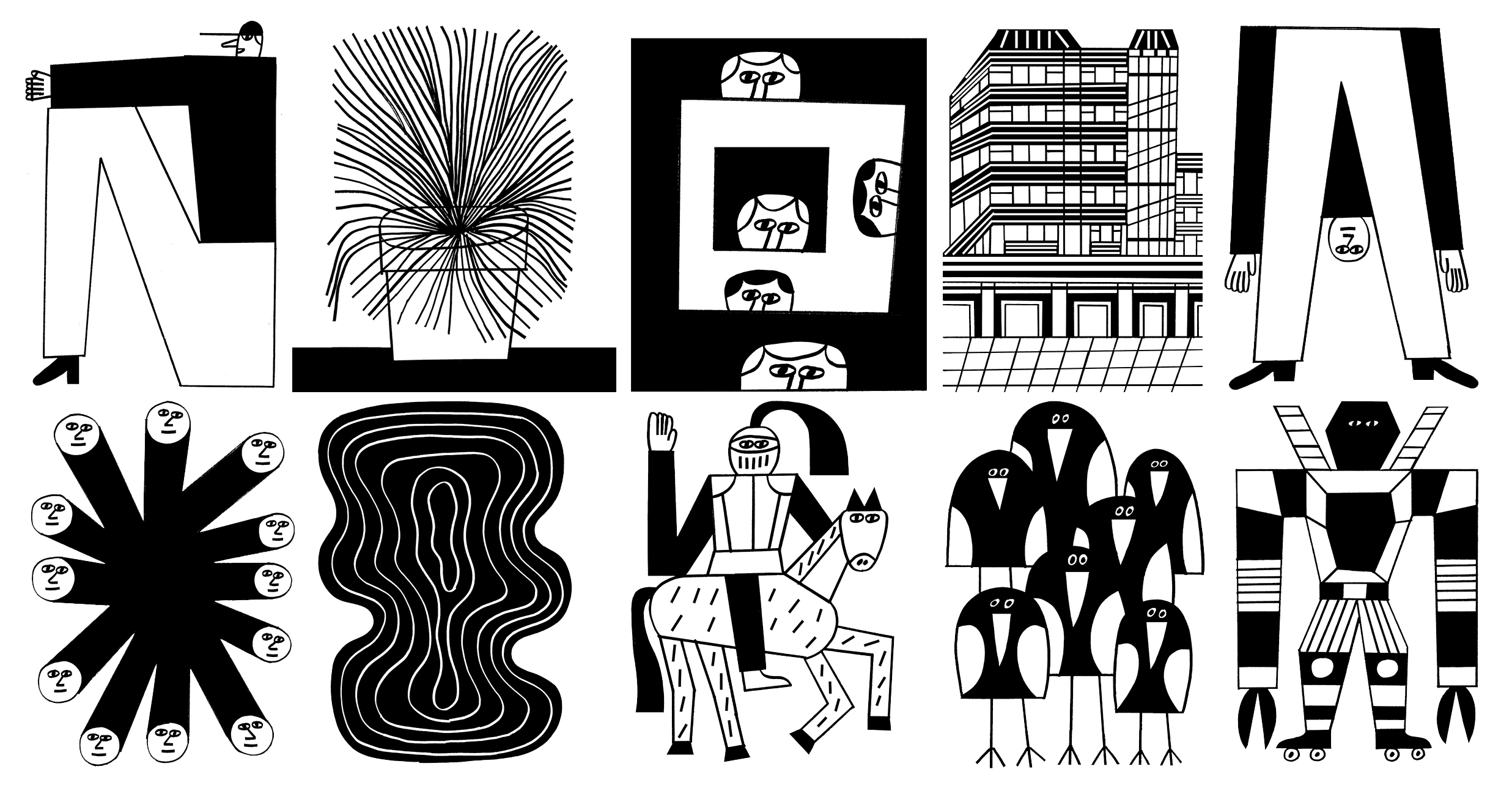 4. What sort of music do you like?
Music wise I listen to mostly music made in the 1970's.
I was born in the 1970s but its not a child hood nostalgia of that time I have. I'm interested in all the cultural activity I was just too young to know about.
The decade was so rich and varied in Music, Film, Art, Fashion, Architecture, Furniture and Graphic Design.
Generally It can be pretty smooth dudes like The Beach Boys, Doobie Brothers,The Pentangle, Steely Dan, Gerry Rafferty, James Taylor, Wings, 10cc, Fairport Convention, Jean Michel Jarre, Brian Protheroe and David essex.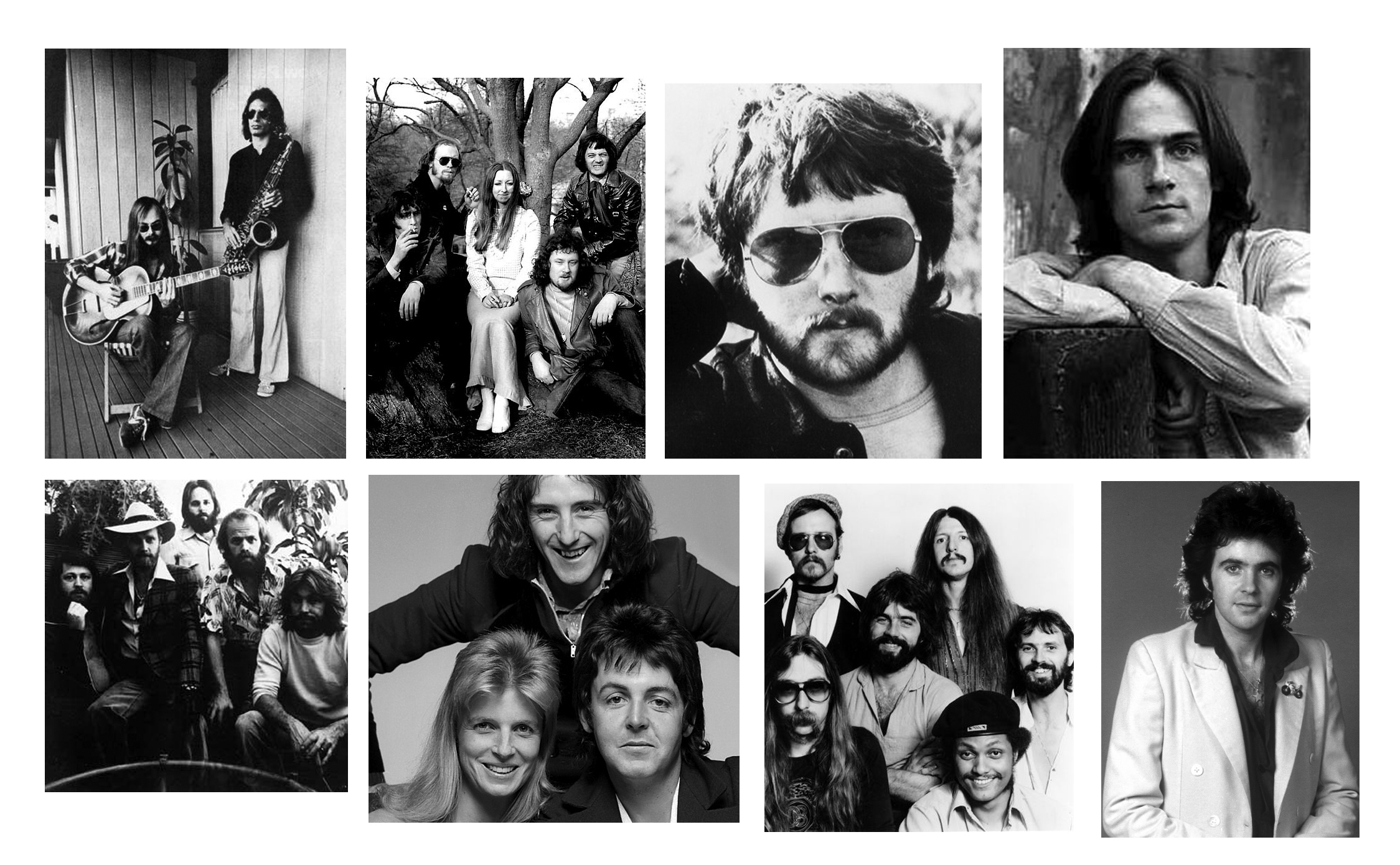 5. What is your favorite drink?
Tea! I drink so much tea, I have been drinking english tea since I was a child.
Nothing better than a big pot of tea and perhaps a slice of fruit cake!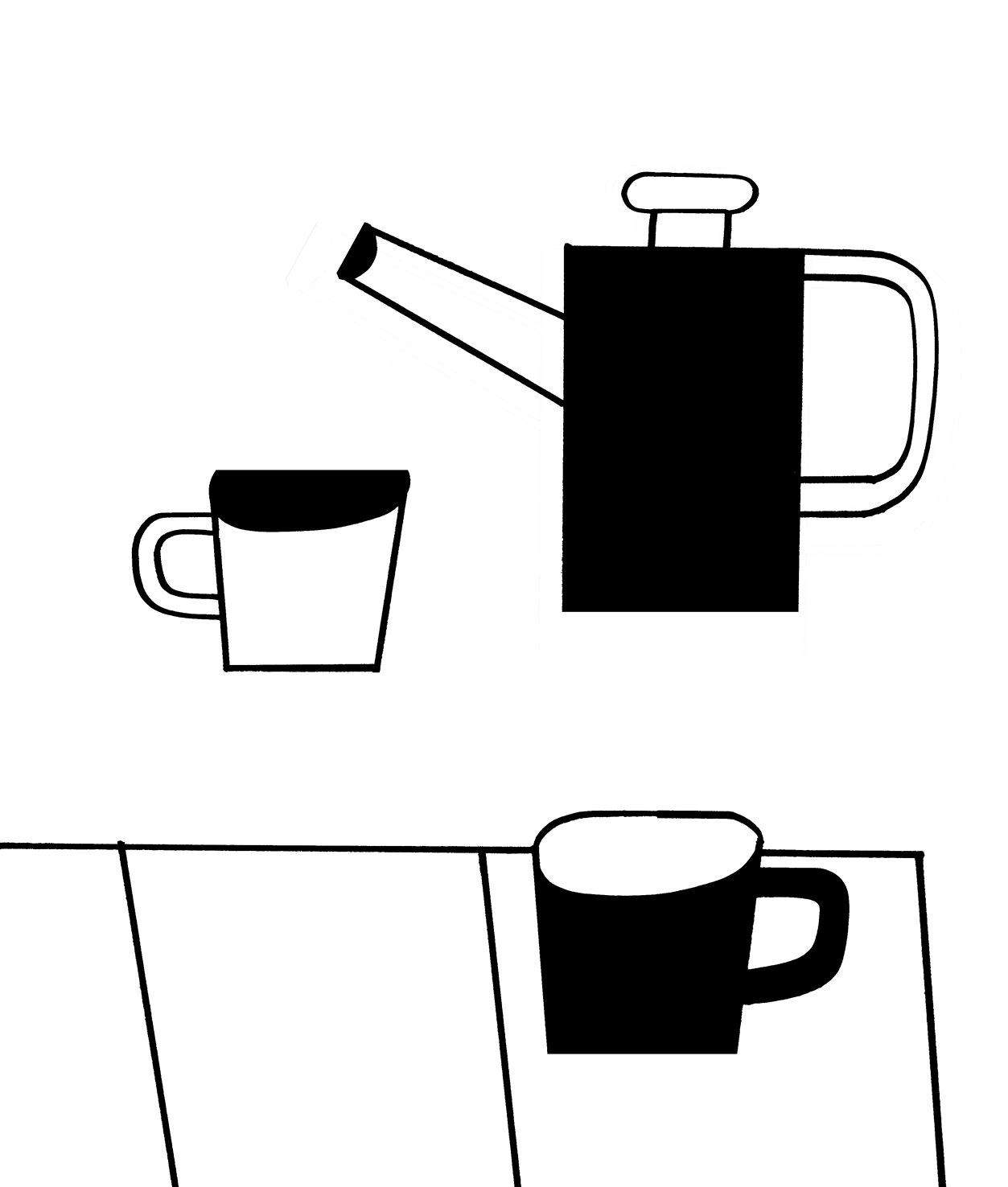 6. If you had unlimited resources, what would you create?
It would radical to turn my drawings into huge objects and make a interactive sculpture park with a nice cafe.
7. Who are your favorite artists.
The art that excites the most is the work made by people from hundreds and thousands of years ago by many cultures from all over the world.
On my travels I have seen so many amazing and inspiring objects, particular favourites of mine are Greek Cycladic art, Norse artifacts, Japanese Dogu figures, Neolithic standing stones and Totem poles by the First Nations people of the Pacific Northwest Coast.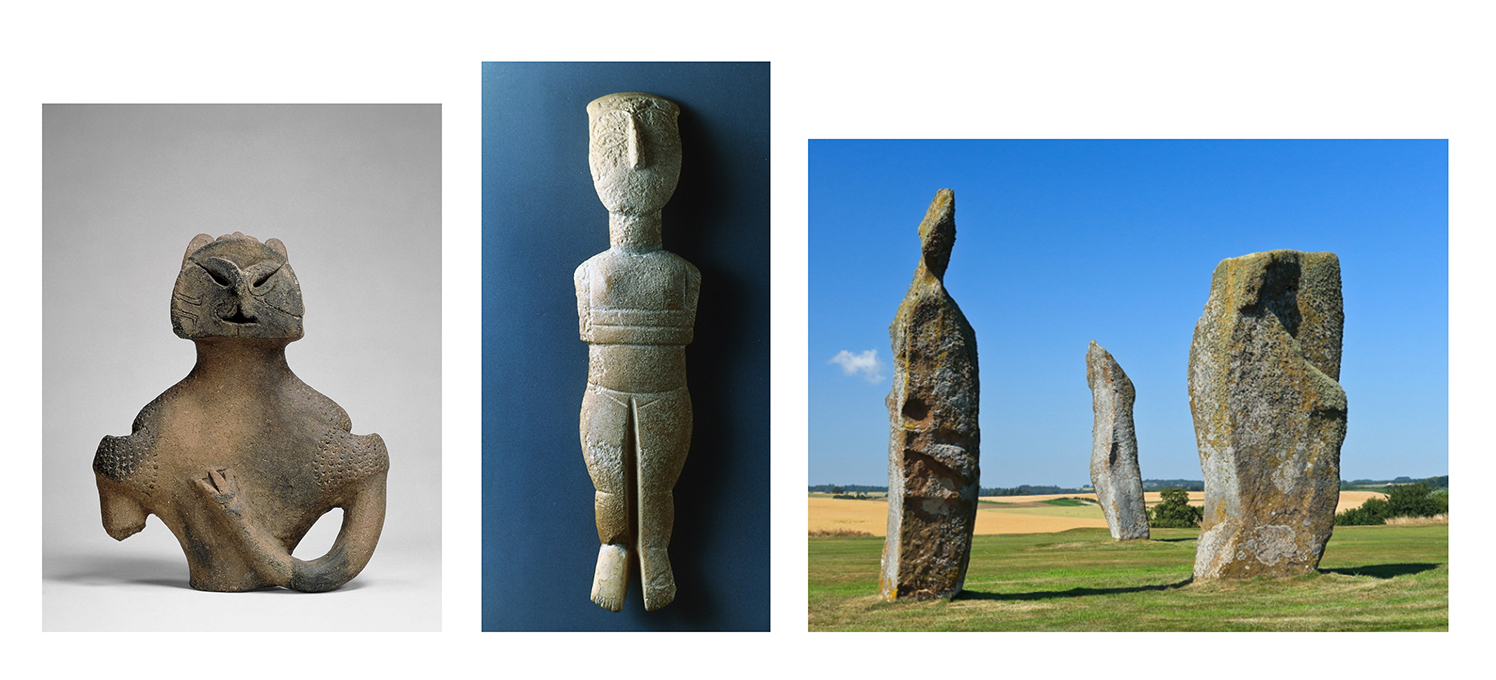 8. What is your favorite movie?
I mostly watch movies from the 1970's I love the honesty and grittiness of these films, they don't make them like this anymore.
Here are a few of my favorite's
Three Days of Condor / Sydney Pollack / 1975
The Wicker Man / Robin Hardy / 1973
Parallax View / Alan J Pakula / 1974
The Man on the Roof / Bo Widerberg / 1976
The Hired Hand / Peter Fonda / 1971
Le Cercle Rouge / Jean Pierre Melville / 1970
Phase IV / Saul Bass / 1974
3 Women / Robert Altman / 1977
Straight Time / Ulu Grosbard / 1978
Sorcerer / William Friedkin / 1977
Silent Running / Douglas Trumbull / 1972
Suspiria / Dario Argento / 1977
Saturday Night Fever / John Badham / 1977
Bring Me the Head of Alfredo Garcia / Sam Peckinpah / 1974
The Passenger / Michelanelo Antonioni / 1975
The Gambler / Karel Reisz / 1974
Coma / Michael Crichton / 1978
Play Misty for Me / Clint Eastwood / 1971
The Last Detail / Hal Ashby / 1973
Serpico / Sidney Lumet / 1975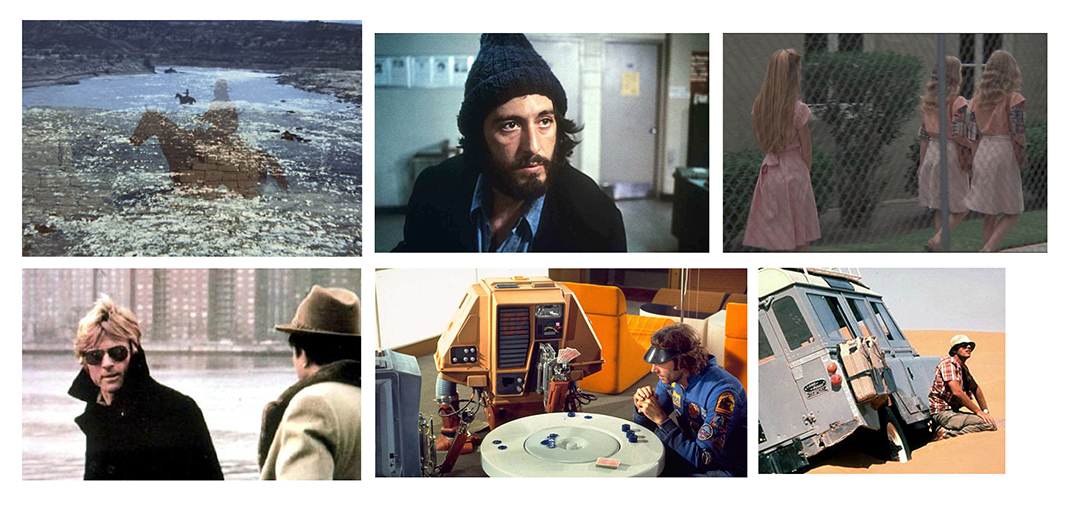 9. What is your ideal vacation?
I love camping in Scotland, unfortunately recent trip's over the last few years the weather has been really terrible! stuck in a tent with howling wind and rain is awful, so my ideal vacation would be eternal warm sunshine.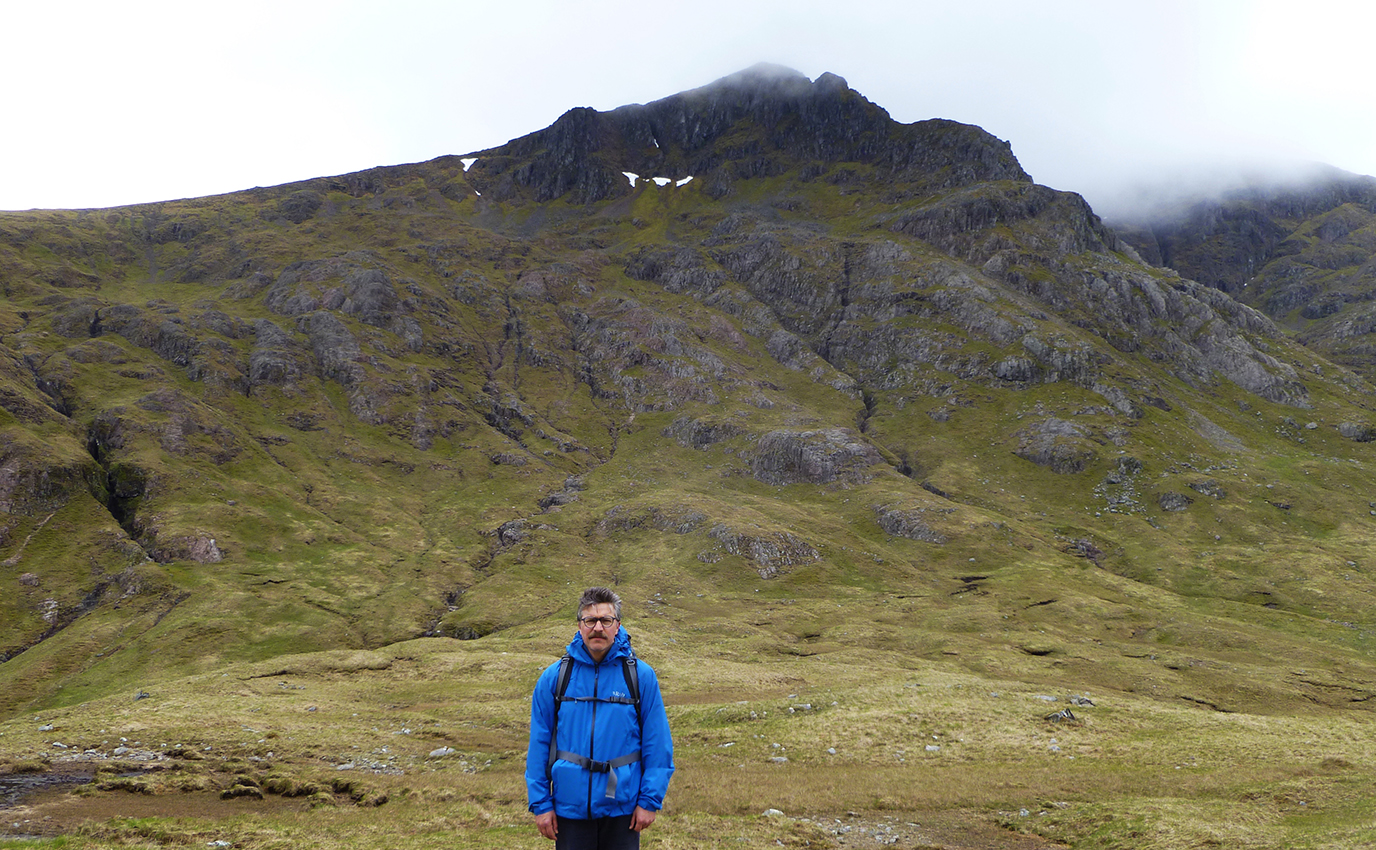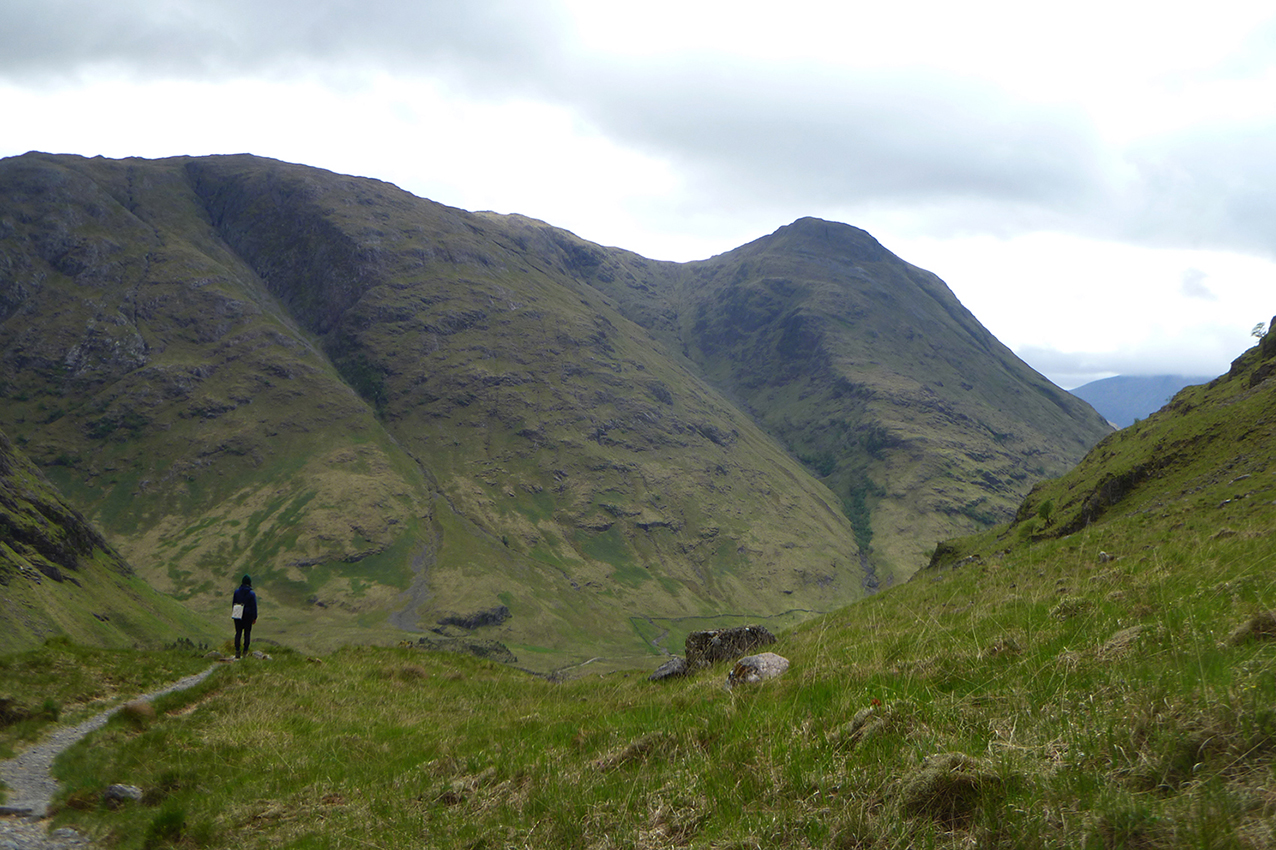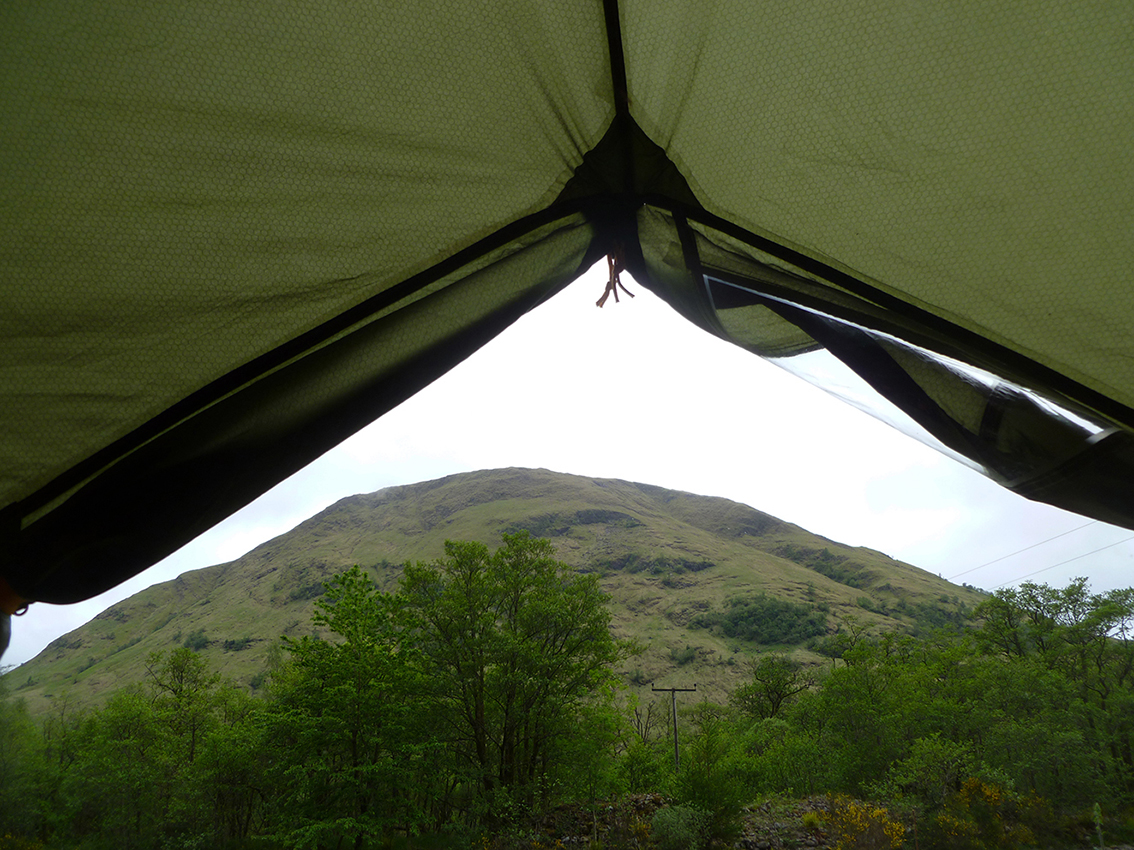 10. Where is your favorite place to be around the location you live in.
I live in the historic town of Dunfermline and I there many places I love to visit.
One of my favourite places is Cafe Giacomo, originally opened in the 1950's the cafe still has it's
original interior, serving cups of tea, filled rolls, cakes and other Scottish delicacies.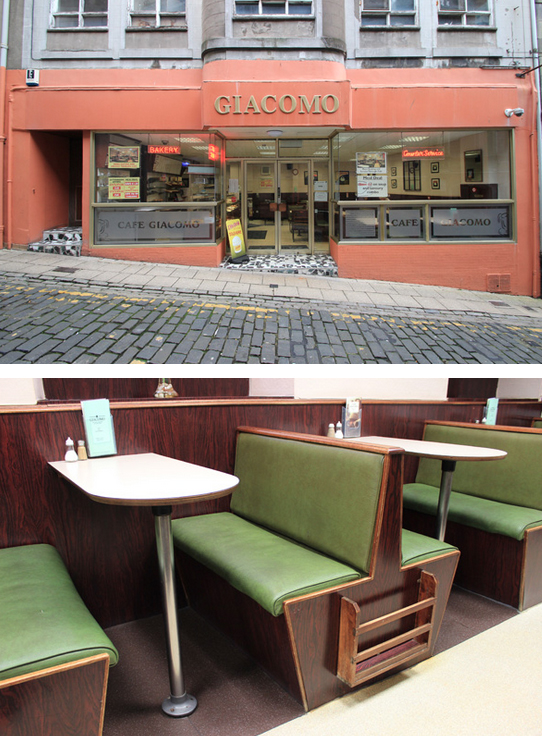 11. What book have you read recently, or what is your favorite book?
Usually I tend to read books that feature travel, nature and generally being outside in both fiction and non fiction.
Here are a few of them:
Travels With Charley / John Steinbeck / 1962
Clear Water Rising / Nicolas Crane / 1996
Wildwood / Roger Deakin / 2007
Robert Macfarlane / The Old Ways: A Journey On Foot / 2013
Everest the Hard Way / Chris Bonington / 1976
The Kingdom by the Sea / Paul Theroux / 1982
Kon-Tiki expedition / Thor Heyerdahl / 1948
Rings of Saturn / W.G.Sebald / 1995
The Lost Art of Walking / Geoff Nicholson / 2008
Monkey Wrench Gang / Edward Abbey / 1975

12. If you were to teach a class, what would it be
For the last 20 years I have been very fortunate to be able to mentor, teach and run workshops. Since moving up to Scotland from London 6 years ago I have been working for a fantastic Art's organization based in Edinburgh called Artlink. Set up in 1984 Artlink's aim is increase creative opportunities those who experience disadvantage or disability in the East of Scotland.
The work can be challenging at times but also life affirming, I have seen so much awesome, amazing, genuine and beautiful artwork.
13. What is your favorite meal?
I really enjoy cooking and going out for meals.
Often the simplest recipes are the best, currently my favorite meal is a slowly cooked Puttanesca sauce (tomatoes, onion, olive oil, anchovies, parsley and garlic) with pasta.
14. What is the one thing about yourself that you hope won't change.
Just to carry on living a creative life, working, thinking making, drawing and teaching.