News & Features
2022.04.18 Works

Kazuhiko Ifuku for Seibu Sogo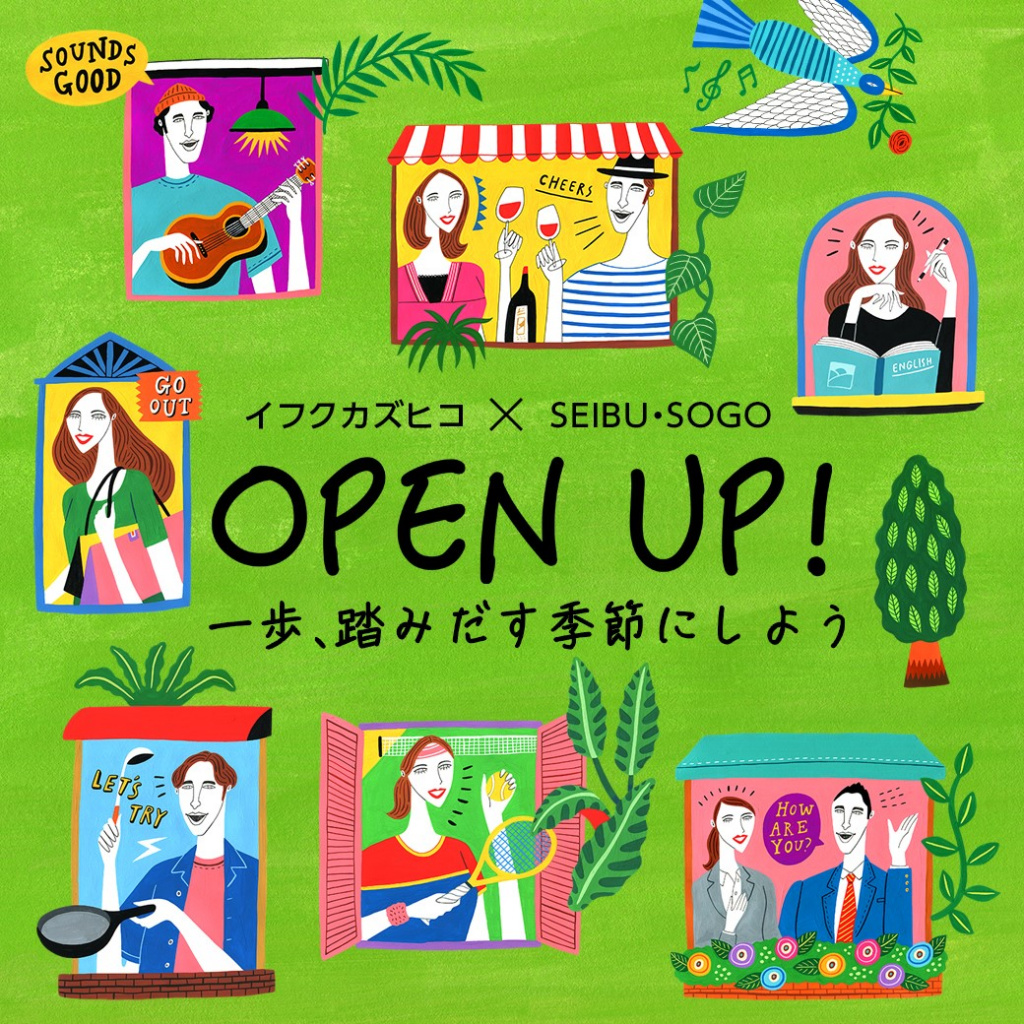 Four works by illustrator Kazuhiko Ifuku based on the themes of New Life, Sustainability, Mother's Day, and Father's Day will decorate the windows and interior of Sogo & Seibu from April to September.
Kazuhiko's characteristic happy-go-lucky style will be on full display! Please take a look if you're in the neighborhood.
There will also be a limited pop-up shop for Kazuhiko starting April 15th (Fri), where limited-edition umbrellas decorated with his illustrations will be available for order. Don't miss out!